What socks to wear when running in winter​
2021-10-22 11:06:47
Running can exercise your body, Many people have the habit of running in the morning, but the weather is getting colder and colder,Should we still run? The cold wind outside the window is bleak, and some people find that they are not comfortable wearing running shoes. The conventional equipment is obviously unable to meet the needs,This is because you have not selected the right socks, At this time, a pair of socks that are good for warmth and moisture removal are selected for winter, It seems very important.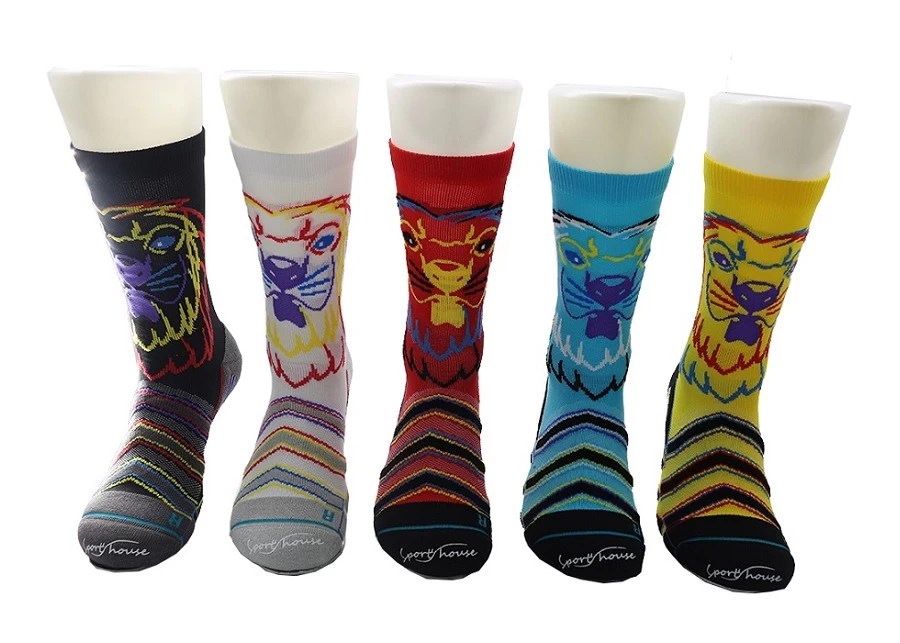 Chian sport running socks manufacturer
It is said that pure cotton clothes absorb sweat the most, but just "absorb sweat" is not enough, you have to "drain moisture",Professional runners, most of them don't wear 100% cotton for running. Because of the pure cotton material, it has poor perspiration performance. The wet sweat is all together, which can cause cold in winter and long blisters in summer. Therefore, any clothing that cannot be "drain moisture" during exercise cannot be selected.

What equipment is suitable for winter running

Even if you consider the comfort of running on the road, it is not recommended to wear shorts in winter. For the leg equipment, you can consider the matching method of the upper body, Choose suitable compression trousers for your body, It has both heat preservation and compression functions. If the temperature is too low You can choose fleece compression trousers with sports trousers, but the most important thing is not to choose cotton or velvet underwear,The friction and sweating on the road will make you very uncomfortable.

The low temperature in winter is a big test for running shoes. The original ventilating and heat-dissipating running shoes can no longer adapt to the winter outdoor environment. At this time, not letting your feet feel the cold wind is the important task of running shoes, so you should try to choose the upper with warmth Designed and non-slip running shoes, you can ensure that your feet are always at a comfortable temperature in rainy and snowy weather in winter and avoid the danger of slippery roads.
In winter, you don't have to rely on thick socks to keep your feet warm, because in the process of running on the road, the heat of the feet is actually quite large. As in summer, it is still not recommended to wear cotton socks. You can choose to contain cotton, wool + polyester , Nylon and other fiber running socks, such as: hole-shaped fiber, quick-drying fiber, olefin fiber, socks of these materials can better absorb sweat wick moisture,dry quickly,Warmth retention is also better.

Good running socks are all without seams, The toe of the socks is very smooth, no protrusions are found, and no thread is left, which reduces the probability of blisters due to friction.