What socks go with high-top shoes?
2021-09-18 11:17:13

Socks are very common in life. Some time ago, it was popular to wear shoes without showing socks. Even in winter, they would wear very short boat socks. But I don't know when they started to wear long socks again. Many people boldly exposed their socks. Today I will talk to you about what socks go with high-top shoes?
The matching of boys' high-top shoes and socks
1. Boys exercise more than girls. After some exercises, they will sweat a lot. If they wear light-colored socks, they will get a lot of marks after the sweat dries, which will be embarrassing for others to see. It is completely invisible with a pair of black socks.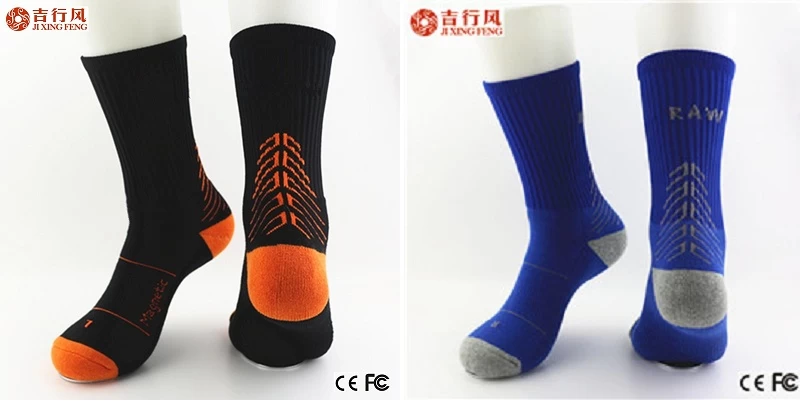 China sport long socks on sale supplier

2. You can simply match a pair of gray socks in your daily life. The gray socks feel very clean, and you will feel a comfortable breath without doing anything.

3. The combination of high-top shoes and letter socks is especially suitable for skateboarding teenagers. It feels youthful when worn, which is especially attractive to young girls.

4. The socks worn by boys should be as generous as possible, not too fancy, but sometimes, the matching of boys' clothes is particularly simple, for example, they are all white or black, so featureless. At this time with simple pattern socks it will not be too exaggerated, it can add color to the whole, and then put on a pair of high-top shoes, and the atmosphere of a fashionable trendy man came out.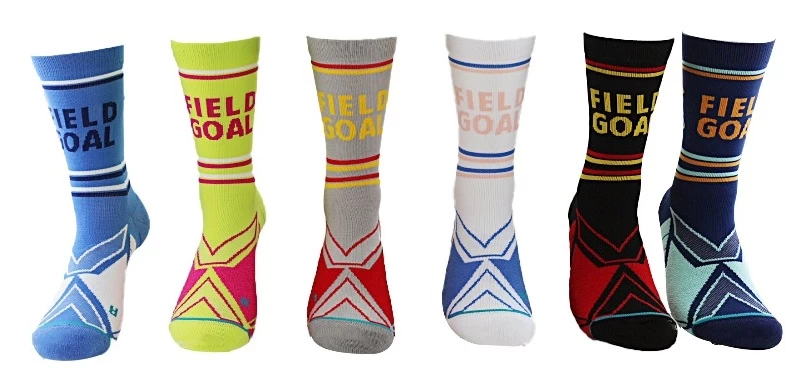 low price stripe long socks factory
The matching of girls' high-top shoes and socks

Girls have a rich variety of shoes. You can choose the socks to match according to your clothing. If you wear super shorts, you can choose piled socks with high-top shoes, which will look more fashionable and have a visual effect of extending the length of the calf. If you wear longer pants, just wear a pair of boat socks.

1. The choice of thickness of socks
It is best to choose thin and light styles for long socks, so that the ankle and calf are more beautiful when stacked. If the socks are thicker, they will appear bloated after stacking, which cannot better reflect the effect of thin legs.

2. The choice of the color of the socks

Choosing a suitable socks can make the whole look more eye-catching, as well as the effect of showing long and thin legs. The most basic collocation is to choose socks of the same color as the shoes, so that they can be better matched together and look more harmonious.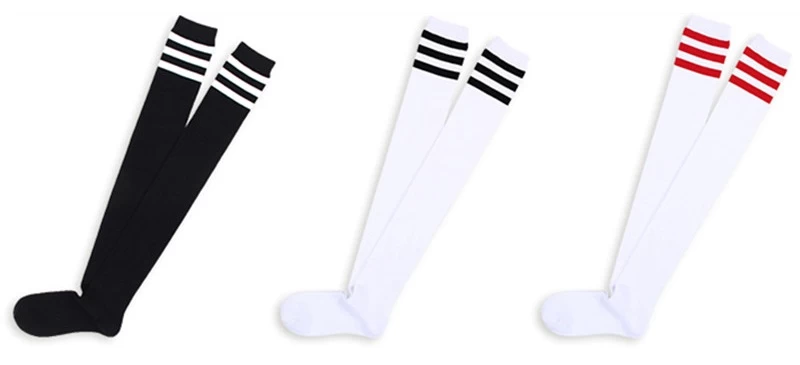 Hot sale knee high socks wholesales
Tips for matching socks

In terms of color selection for high-top shoes with socks, the easiest way to match is to use plain socks to match high-top canvas shoes. If the high-top shoes themselves are more fancy and brighter in colors and patterns, you can use monochromatic socks to match them. If the high-top shoes are monochromatic, you can use socks of the same color to match it. But if it is black or white shoes, consider using colorful socks to match them.