The matching of tube socks
2021-11-03 14:08:41
Now that the people around me have re-worn the tube socks without knowing it, many people will probably ask, don't the legs appear to be short when wearing the tube socks?
If we wear tube socks and pair the lower body with a pair of shorts or a short skirt, the two are not very matched, and the legs will appear short. For girls who have nice legs or have long legs, they are naturally fine with this combination, but it is very embarrassing for girls with short legs. So how should it match better?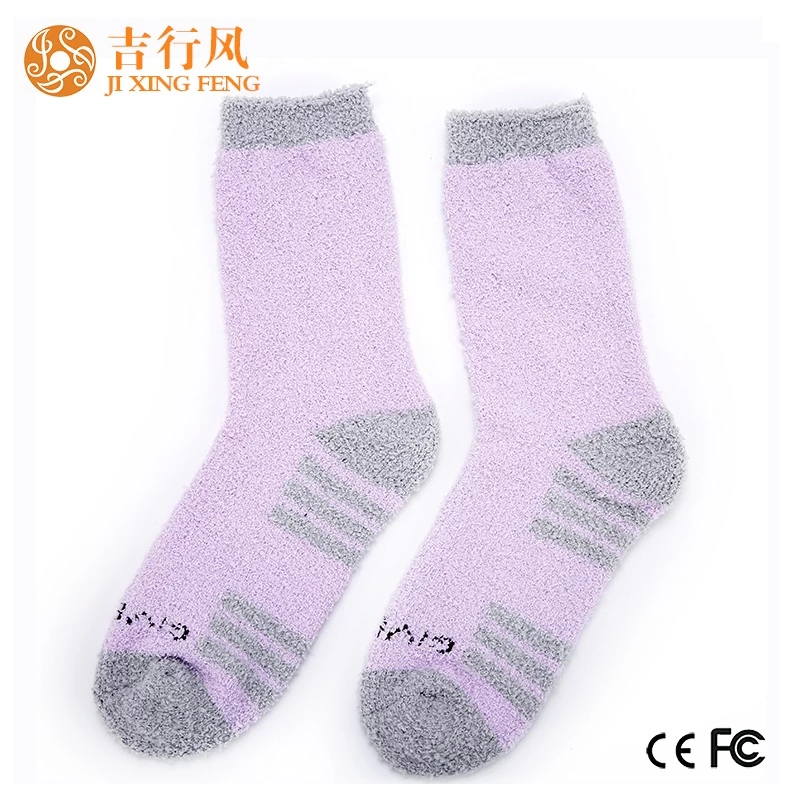 thick warm socks supplier china
First of all, for the choice of the color of the tube socks:
The color of the previous tube socks was mainly solid color, among which black and white are the best match. With the improvement, some patterns and patterns have appeared in the tube socks. Up to now, the tube socks have colored and floral patterns. .
The tube socks are just an auxiliary match. If the design is too dazzling, it will seize the overall match and destroy the overall pattern. Therefore, it is recommended that everyone try to choose solid color socks, otherwise it is easy to make mistakes. If you must choose a patterned socks, try to choose a smaller pattern socks, so that it will not look too fancy.


Secondly, the matching of tube socks and clothing:
Mid-tube stockings do not have high requirements for the shape of the legs. If they are matched well, coupled with the right shoes, the legs will look better. However, if the matching is wrong, the short leg will be obvious.

In the choice of tube socks can be matched with a split skirt, which is very friendly for girls with thick legs. For those girls who are better-looking, this combination can be said to be the icing on the cake. You can choose a short tube socks with some patterns and patterns on it. At the same time, the split skirt can attract the attention of others, which plays a finishing touch to a certain extent and makes the whole look more temperamental.
You can also match shorts with shorts. This is the best tool for creating long legs. Many people think that summer hot shorts and sandals are more suitable, but I think you can also try shorts with shorts and sneakers. Not only Looks long legs, and at the same time personality and fashionable, lively and cute make the whole more youthful and youthful.


The matching of the tube socks will make it look more temperament, and the wrong combination will reveal the shortcomings of short legs, so girls who love tube socks must pay attention to the matching.