Safety of baby socks is most important
Kobe Yin 2018-09-06 17:00:38
1. Choose colors that are quietly elegant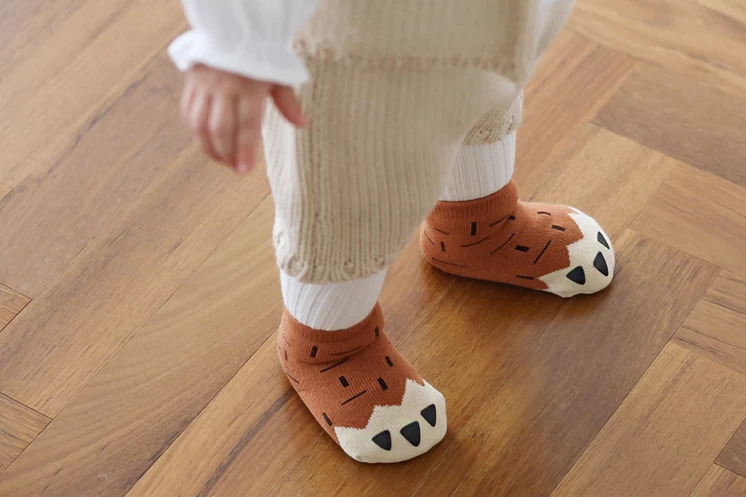 Socks as direct contact with the baby's skin clothing, if formaldehyde, dyes and other substances excessive, will directly damage the baby's health.So the first thing to choose less dyeing, dyeing substances after security certification. Jixingfeng socks manufacturer the most excellent socks knitting company, which provide you with baby cotton short crew socks China.
2. Choose ones with fewer patterns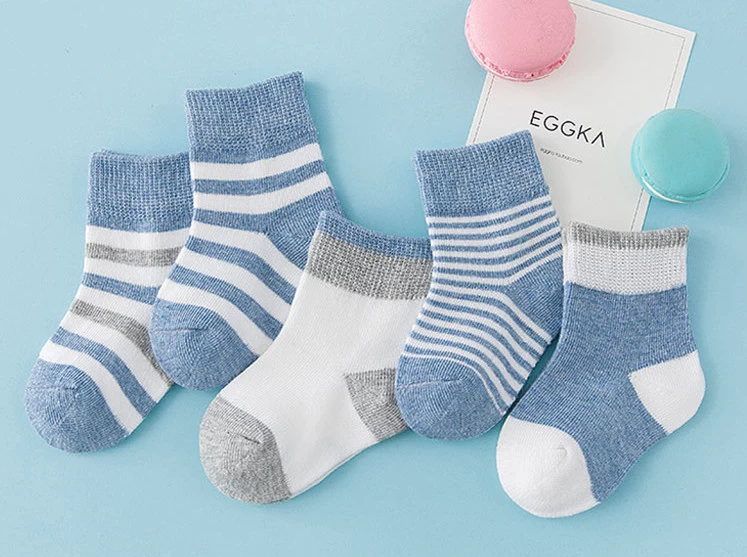 The sock of the baby on the market is given priority to with pure color, come so a few embroider have the style of all sorts of design to appear more attractive eyeball. In fact, plain socks are for safety reasons.Because the pattern on the front of the sock leaves a thread or an unbroken fiber in the back.The more complex the pattern, the more threads.When worn off, the thread may hook the baby's toes.And smaller babies don't express, and over time it can cause blood flow to the toes, which can be very dangerous. If you must choose one with a pattern, it is recommended to choose one with the pattern below at the ankle and avoid one with a pattern at the socks. Jixingfeng  the socks knitting specialist, newborn rubber bottoms socks factory.
3. Opt for loose ankles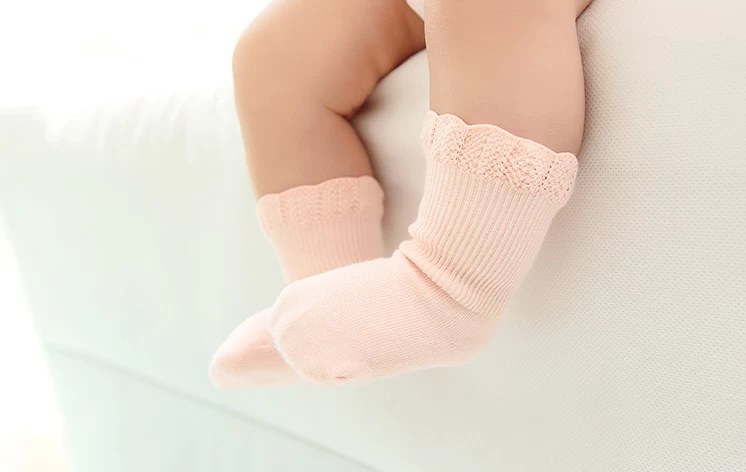 Some socks are very tight and thin at the ankles, and wearing them for too long can cause blood flow to the ankles of babies at risk.It is recommended to select socks with moderate tightness and wide width as shown below. In addition, when buying, parents can turn over the socks to look inside the work.Less threads are better than more threads, and less stitching is better.In addition to washing the socks, remove some threads before wearing.
If you want to get more information about Jixingfeng socks manufacturer, you can click baby girls seasonal socks maker. We do OEM and ODM,export to Europe,North America,Oceania and Asia.