How to print patterns on socks?
2021-06-25 16:04:44

A pair of good leather shoes is indispensable for business men attending important occasions. When wearing a large-profile windbreaker, there is still no sense of disobedience with formal shoes,The socks wrapped under the trousers can only be seen by accident.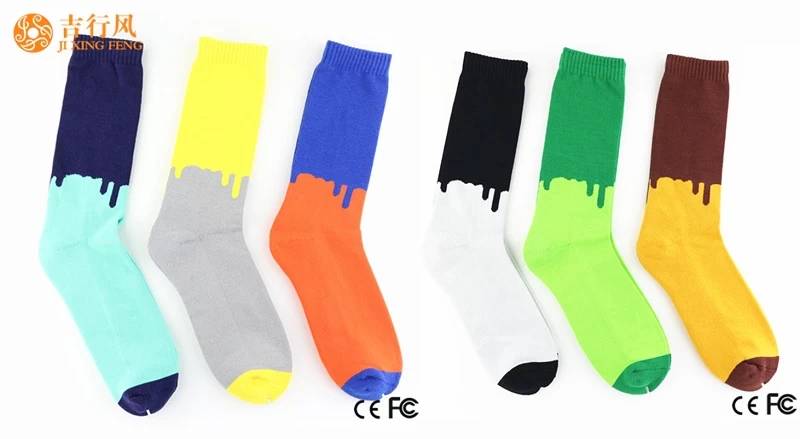 The color of many men's socks matches the suit. This is also the most fashionable and easiest way to wear. If the suit is gray, gray socks will be chosen; navy blue suits will be matched with navy blue socks; beige western outfits are better Dark brown or brown socks. But do socks only have a solid color to be? Jixingfeng Men Heavy Terry Socks on Sale Manufacturer tell you- of course not! As long as it matches well with the shoes, bright colors, pattern stitching, and contrasting color socks can not only break the monotonous and dull atmosphere, but also echo the whole body match and improve your matching rank.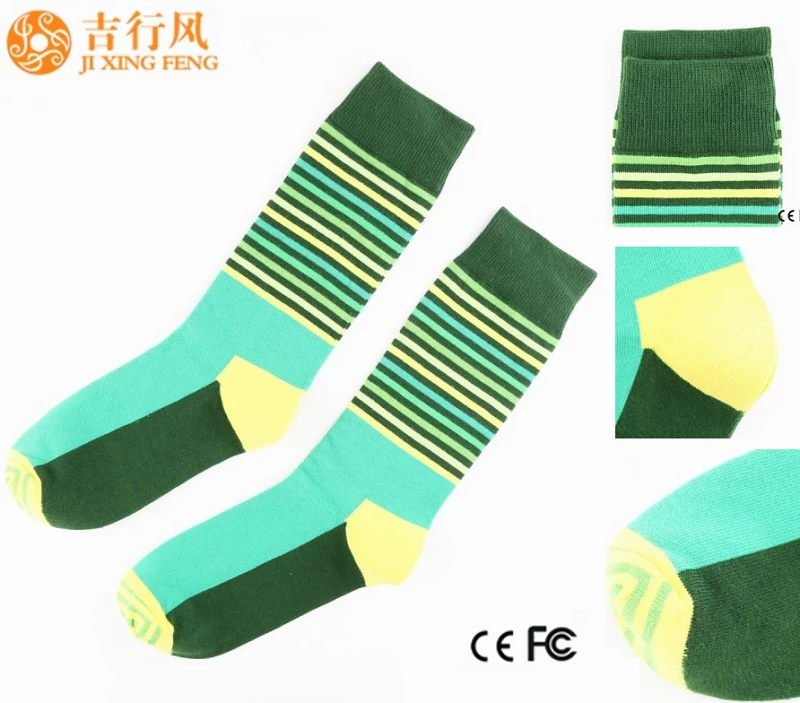 So how is the pattern printed on the socks? Mens Striped Crew Socks on Sale Factory, There are generally two methods for printing patterns on socks:

1. Use hosiery machines for pattern design, such as computer jacquard knitting hosiery machines. A needle selection drum can be used to select needles, and a variety of minute needle methods can be used to knit a variety of colors.

2. First use a sock machine to knit the socks, and then use an embroidery machine or printing machine to embroider or print the socks.

Of course, in addition to the above two, you can also embroider and various patterns by yourself. The use of different threads and knitting techniques can be achieved to add patterns on the socks.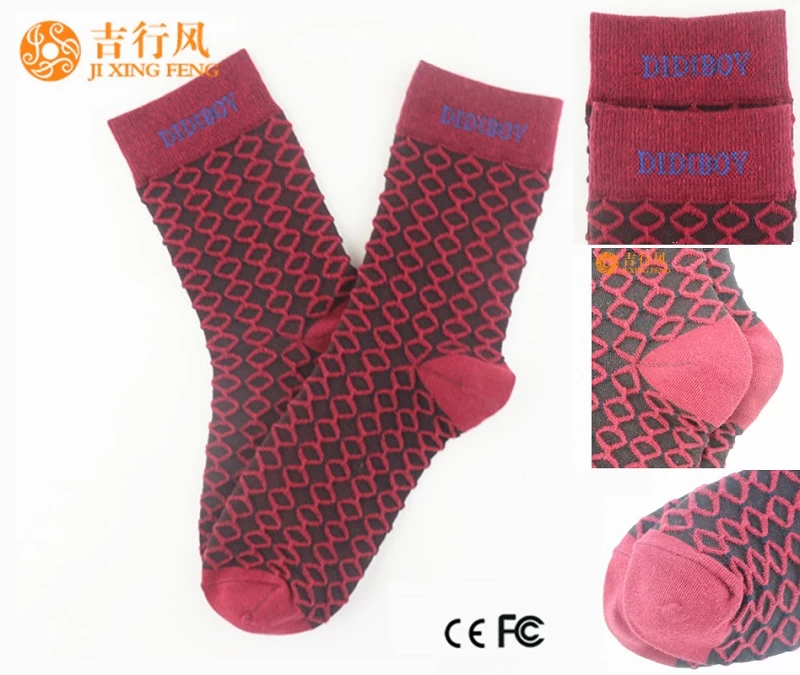 Jixingfeng can provide all kinds of men's socks such as striped crew socks, men golf crew socks, men heavy terry socks and many more, We is profession Men Dress Socks Manufacturer China,welcome Contact us to customize your socks.