How should men choose socks?
2021-11-12 14:20:27

Socks can be regarded as small details in the outfit, and they can also be the finishing touch to a outfit. The most important principle for men to wear socks is to emphasize the overall match. In many cases, the long trousers will directly cover the upper. Only inadvertently can the existence of socks be seen. At this time, the color, texture, and cleanliness of your socks can very well explain your taste.
In terms of style, there are three common socks, short socks, medium stockings and stockings. Socks and medium stockings are mostly used in daily collocations. The next few common socks, see which one is right for you?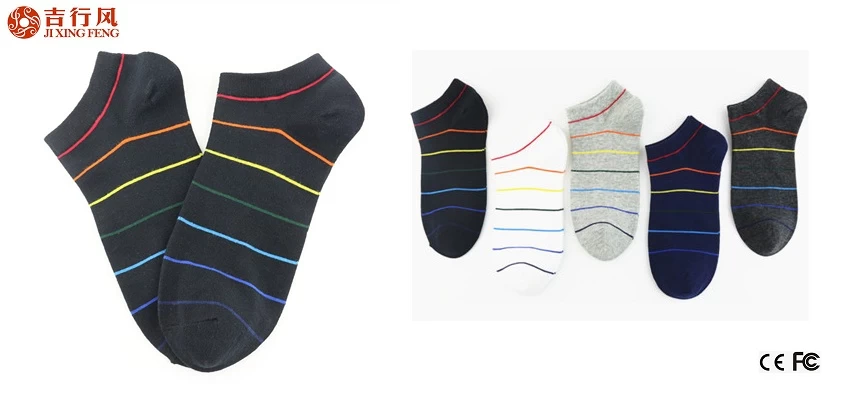 china mens sock on sale wholesales
Socks

Many boys like to show off their ankles with low-top shoes and cropped trousers to make their legs look more slender. But don't choose not to wear socks, because friction between your feet and shoes will cause your feet to sweat more easily. In the long run, your feet will smell bad. Shoes will also hurt your feet and hurt your feet. So if you love to expose your ankles, boat socks are your best choice.

There are also two types of boat socks, one that only runs below the ankle, and the other that exposes the instep. Boat socks that open to the instep are also called invisible socks, which are more suitable for shoes that are more prone to reveal ankles, such as Oxford shoes, Derby shoes and sailing shoes. You need to choose according to your shoe shape.

Disadvantages: Generally, boat socks will add non-slip rubber to the heel position, but it is difficult to achieve effective anti-slip for bad quality boat socks, and then it is easy to cause the socks to slip to the bottom of the feet even though the surface is shiny when going out to play.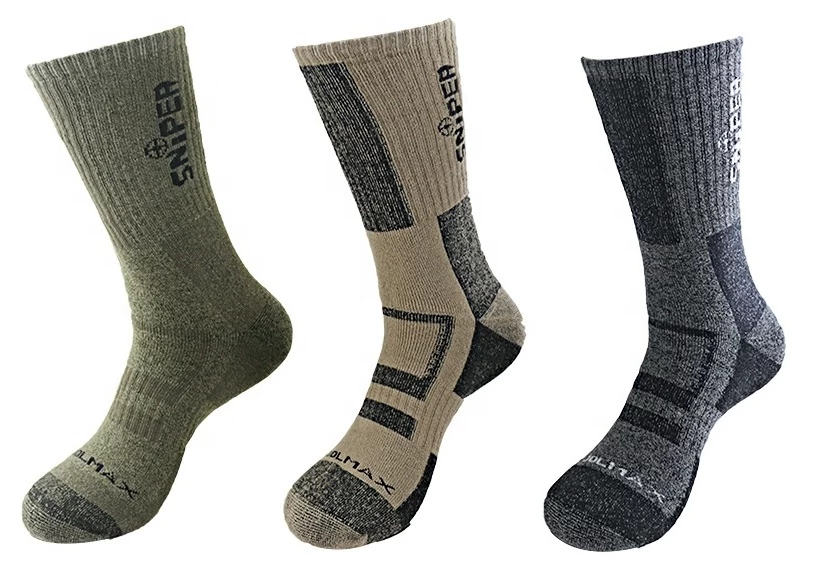 men heavy terry socks on sale manufacturer

Regular socks

This length is the one we wear most often, but in fact it is the one that has the least room for use. Because its length just shows the edge of the socks, it is no problem to wear the same color as the shoes.

Medium stockings

Middle tube socks are the most popular type of men's socks, because it has enough space for designers to be creative on it. If the boat socks are for hiding, then the tube socks are for showing.

The tube socks are mainly divided into three types: solid color, letter, and printing. You have to choose according to your overall dressing style. The entry level is pure color. It can be based on your schedule and overall dress color to decide whether your socks should be brighter or darker.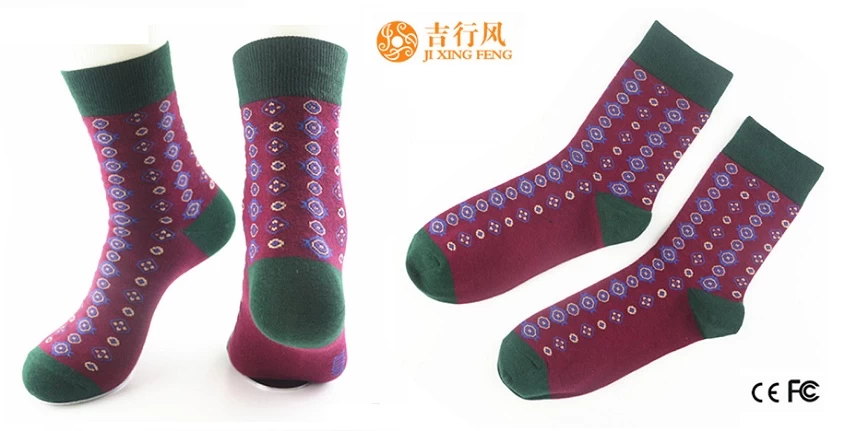 men dress socks manufacturer china
In the past few years, the patterned socks have long been not exclusive to leisure sports. Many people also choose some eye-catching socks when wearing formal leather shoes. In addition to the styles with repeated patterns, stripes, and checks, ethnic patterns are gradually becoming Become a hot choice. But if you want to match dresses with colorful socks with exaggerated patterns, you need a strong temperament and your own aesthetic heritage. If you want to try it, you still need to be cautious.