What socks fit the baby?
Kobe Yin 2018-04-20 09:52:42
Don't pick socks with stockings over the socks.The baby's feet are completely different from adults, with no ankles and short legs.Therefore, the hose should not be too long, a short cut can be.The elastic of newborn ankle soft socks China should be wide, elastic and moderately tight, and hold on to the baby's ankle.
When you buy it, turn it over and cut off all the threads in it so that it doesn't get stuck in your toes.Many jacquard lines should also be centered.The most expensive place for baby socks is the socks and socks.Should choose the seam tight solid, socks with thick socks. Jixingfeng socks manufacturer  the most excellent socks knitting company, which provide you with China custom newborn knit socks.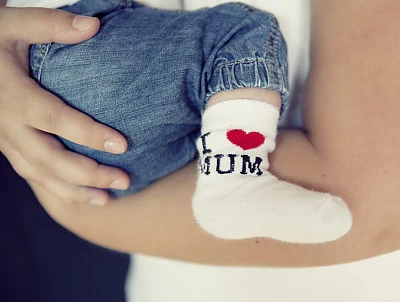 The socks should be a little larger, leaving room for the baby's feet to grow, and not easily broken.Cut your baby's nails often.Socks best buy, the color is as simple as possible, easy to wash and match everyday.If you lose one, you can match the other socks.
If you want to get more information about Jixingfeng socks manufacturer, you can click newborn ankle soft socks suppliers and manufacturers. We do OEM and ODM,export to Europe,North America,Oceania and Asia.