Bamboo fiber socks and pure cotton socks which is better?1
Kobe Yin 2018-04-21 09:41:25
Bamboo fiber is made from natural bamboo, which is made of bamboo fiber.Its unique porous structure of bamboo fiber has put wet strong moisture absorption, soft and good elasticity, natural high strength of antibacterial, antibacterial, mouldproof, special efficacy in addition to mites, remove peculiar smell, make your feet all day after the pure and fresh shu shuang.Leave foot smelly worry, give the foot to have a fresh breath environment, above is raw material is the bamboo fiber that USES. Jixingfeng socks manufacturer  the most excellent socks knitting company, which provide you with china mens socks productions.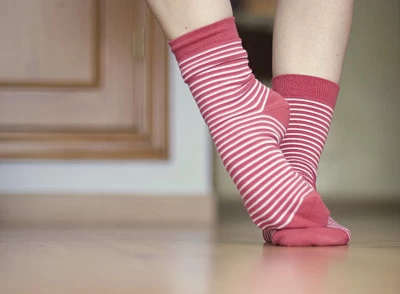 Tell from the technology of bamboo fiber socks points several different processes, such as most business socks technology referred to as "200 needle male socks, 168 needles, such as the movement of the bamboo fiber socks, 120 points and 144 needle, such as children's bamboo fiber socks 120 needles, 96 needles, 120 needles, etc.
If you want to get more information about Jixingfeng socks manufacturer, you can click 100 cotton men's socks manufacturers.