Bamboo fiber socks and pure cotton socks which is better? 2
Kobe Yin 2018-04-23 09:52:14
Using natural bamboo fiber socks (mens socks factory), bamboo fiber does not contain any chemical additives, soft and silky, wet absorption capability is strong, effective antibacterial, uv protection, ensure the environmental protection, green, health, more reveal human nature concern, with six efficacy and bamboo fiber has better ductility and tensile force, not tight, not flabby, snug, as if the body's second skin, and a perfect body joint, the consistence, helps to keep blood circulation unobstructed, whether in the daily office or do exercise, make you relaxed, no bound feeling.
True bamboo fiber socks (men's socks manufacturers) are not only comfortable, but also absorb sweat, moisture, anti-odour.It's also quite comfortable.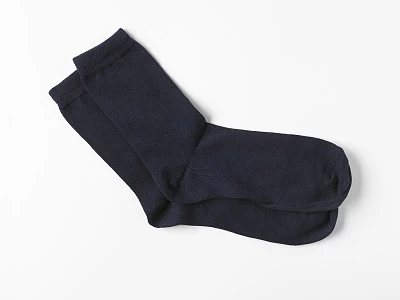 Which is better than bamboo fiber socks and pure cotton socks?In fact, each has his strong point, if it's good cotton socks (cotton socks have good variety, good cotton socks are basically made of the best cotton, that is what we call the combed cotton), also won't worse than bamboo fiber socks, and largely than bamboo fiber socks to wear cotton socks, wear-resisting.These are bamboo fiber socks that cannot be compared.Good cotton socks also have sweat, anti-odour effect.Only bamboo fiber socks can be more breathable, which is more moisture absorption, perspiration and deodorization.
If you want to get more information about Jixingfeng socks manufacturer, you can click running sports men socks company. We do OEM and ODM,export to Europe,North America,Oceania and Asia.