What should I wear in summer?
2021-04-14 09:50:27
The summer season is very hot and in southern area is humid also. We want to wear as less as possible. However our feet still have to wear two layer of protection, in the summer heat it is always uncomfortable and unbearable. Except wearing sandals, what type of socks we can wear in summer to make our feet feel better.
Cotton Invisible no Show Mens Striped Dress Socks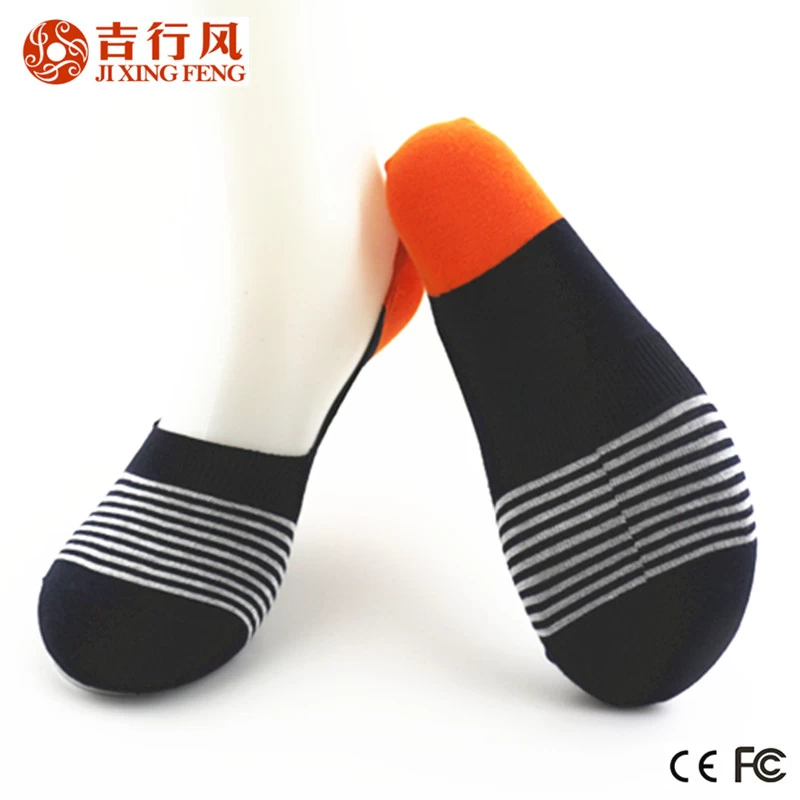 China Factory Men Cotton Socks Price
First,remember to chose short socks or boat socks. The short socks can help you to expose more skin that can make you feel cooler.

Second, don't choose woolen socks. Woolen socks is better with winter season, in summer it is too hot and too thick to wear.

Third, wear silk socks. For women, silks sock is breathable and invisible, it is perfect for ladies who work in the office.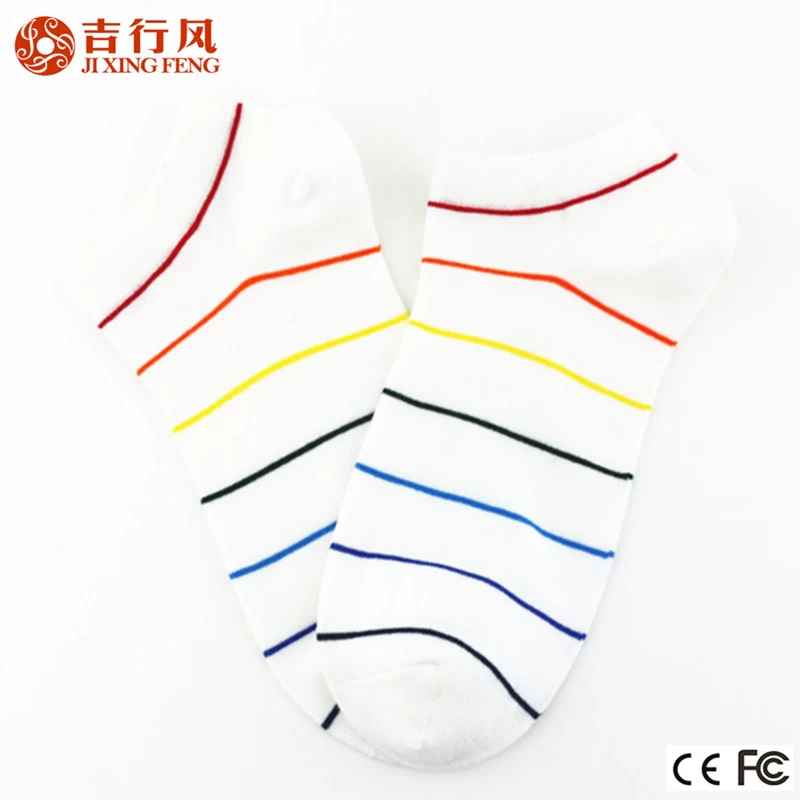 White  Striped Socks,Mens Striped Crew Socks on Sale Factory
Forth, chose the socks that contains 55% of natural fiber. The natural fiber better be cotton, linen and silk. Linen have better performance, which have natural antibacterial and bacteriostat function.

Five, don't chose polyester socks. Polyester is a chemical fiber which is not that breathable than natural fiber. The function of soaking sweat is also bad and easily to breed germs.

In summer, in order to protect our foot health, we need to chose the right sock. Ji Xing Feng provide different natural fiber socks that you can always chose what you want.