What is the triple-a standard of antibacterial anti-stink socks?
Kobe Yin 2018-03-01 09:36:33
A lot of consumers have heard the triple-a standard of antibacterial and anti-smelly socks(deodorant cotton socks suppliers), so what does this 3A mean?
In fact, the term 3A comes from the FZ/T 73023-2006 test standard for antibacterial knitwear.Wearing a hat is closely related to people's life.People demand for clothing is not only satisfied with simple mouldproof and moth-proofing, wearing comfortable, but hope to clothing have antibacterial function, inhibit or kill the source of infection of human skin surface microorganisms, safeguard human health.In order to regulate such functional clothing market, the standard of FZ/T 73023-2006 "antibacterial knitwear" was formally introduced on August 1, 2006.It is China knitting industry association joint authority unit such as the Chinese center for disease control and prevention, in reference to the United States, Japan, on the basis of two-year compiled domestic first antibacterial textiles industry standards.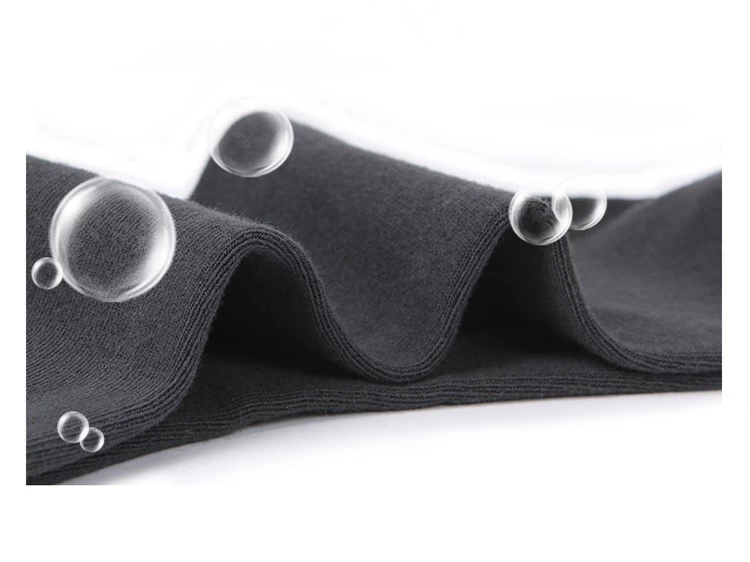 deodorant cotton socks China
In the standard, antibacterial knitwear is divided into three antibacterial levels of grade A, AA and AAA according to the number of washable times and the different types of bacteria.Among them, grade A is washed 10 times, only the golden grape ball is tested to meet the export requirements.Double AA washing is required 20 times, and the test of the fungus is not only golden grape ball, but also two kinds of large intestine and white.The triple-a washing requirement is 50 times and the test strain is equivalent to AA.
So we all know what 3A is. The real triple-a antibacterial effect is not afraid of washing, whether washing machine or hot water, the effect should not be lost.
Jixingfeng socks manufacturer  the most excellent socks knitting company, which provide you with deodorant cotton socks factory.