Three analysis of the style, material and color of socks
2021-02-02 10:42:02

Socks have become a trend item from the beginning of warm products. I remember that when I was a child, it was a shame to expose socks. After socks became fashionable items, stripes, dots, and colorful colors occupied the fashion trend. In addition to absorbing sweat and deodorizing, socks also play an important role in the overall shape. It can be seen from a person's socks match whether they are good at wearing them. However, the length and color of the socks are different. How to match socks to look good?
How many pairs of socks do you guys have?  Are they all plain LOGO socks or styles with prints?
No matter what type of socks you wear, they must be replaced after wearing them for a while, because they are consumables, they are easy to breed bacteria after wearing for a long time, and they will loosen if the material is not good. rely on the following 3 In all aspects of dressing and matching, find a single product that suits you!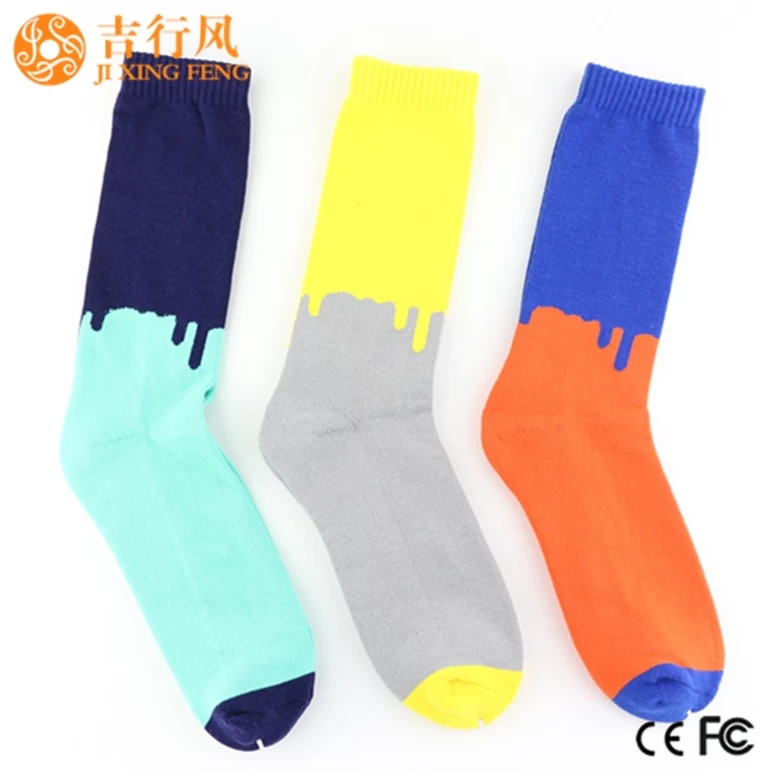 Men Heavy Terry Socks on Sale Manufacturer
1. Style
The so-called sock style refers to the length! In places where the weather is hot and humid, and it is prone to rain, many sportsmen like to wear breathable and comfortable invisible socks to make their ankles breathable. However, in recent years, many trendy icons have used high-tube stockings, which has caused more and more people to follow suit. Regardless of the color and pattern, they are more abundant than the invisible boat-shaped stockings. This makes stockings gradually penetrate the streets and become the most popular single nowadays One of the products.

In addition to invisible socks and stockings, there is also a type of socks with intermediate lengths, that is, the kind of socks that are often required to be worn during the student period. Under the influence of Europe, America, Japan and South Korea, LOGO socks have become hot.

The length of the socks should be adjusted according to the shape, especially the shoes. If you wear sailing shoes today, it will look strange to wear stockings. Invisible socks are the first choice; if you wear formal leather shoes, it is recommended It will be more polite when paired with tall men's socks; while sneakers are more flexible, with LOGO socks or stockings with special prints are OK!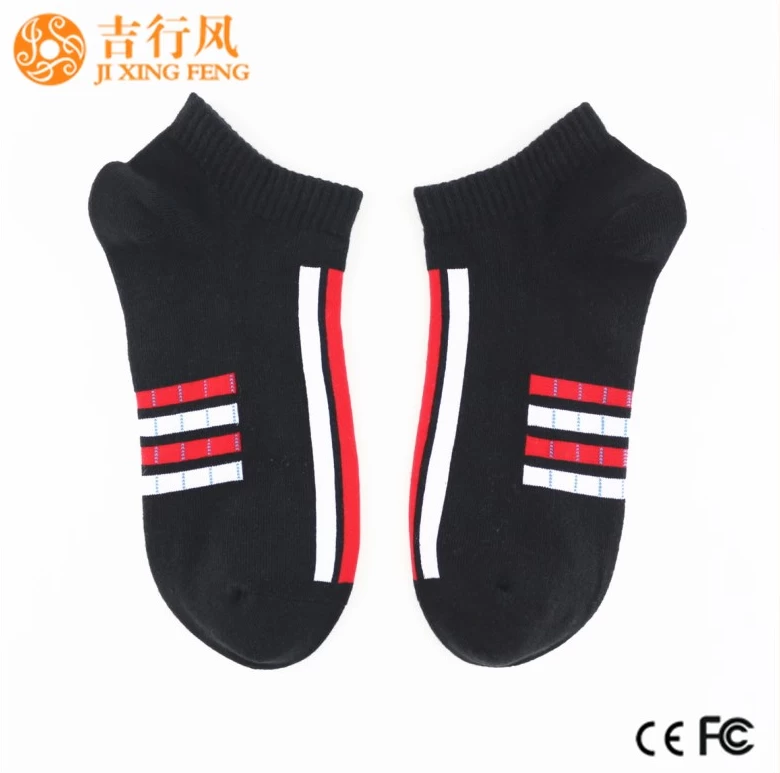 Men Golf Crew Socks Wholesales
2. Material
In addition to looking good, the material of the socks must not be sloppy, especially for people who are prone to sweating. You must choose breathable materials and keep your feet dry at all times, On the other hand, there is a so-called balance between weight and weight. If the material of the clothes is lighter and thinner, it will be strange to wear thick knitted socks. If you want to become a fashionista, you must not make such a small mistake!

Although boys' socks are not as rich in patterns as women, there are no special materials such as lace and tulle. But you can't match it casually. Leather shoes cannot be matched with sports socks. Of course, you can say that it is a mix and match style. Loafers do not need to wear socks. The rest of gentleman's leather shoes need to be matched with gentleman socks or thinner printed socks.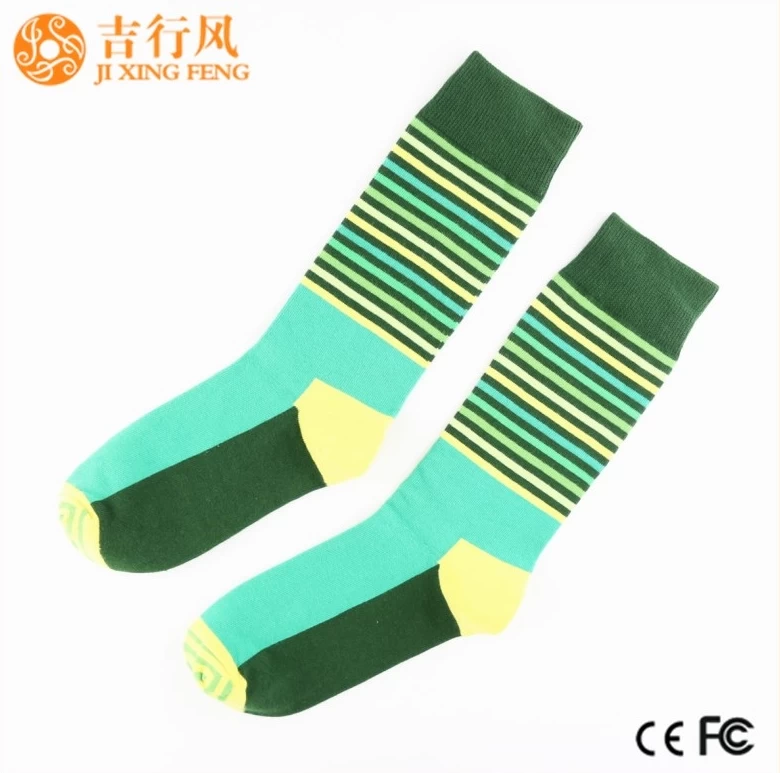 Mens Striped Crew Socks on Sale
3. Color
The last point that must be considered is the color. The most basic and common one is plain socks. Every sportsman has three or four pairs. In addition to the absolutely indispensable black and white colors, I suggest you can buy them. Into some special colors, such as the recently super compact fluorescent green, or bright orange, purple red, according to the overall wear, choose the corresponding color of socks, and even boldly try to wear contrast colors.

Plain socks are versatile and safe, but they will look a little dull and boring if you wear them for a long time. If you want to improve the fashion index, you can consider patterns such as stripes or check patterns. Especially for men who like British gentleman style, check socks are definitely A must-have item!