The matching of socks and white shoes
2021-09-26 11:16:20

Speaking of small white shoes, it should be one of the must-have shoes for everyone. After all the universal matching rules of small white shoes make you look stylish anytime.Now the weather is slowly getting colder, and the collocation of exposed socks is going to be popular again.A pair of comfortable white shoes is a versatile item in winter, It gives people a fresh feeling, Matching socks becomes the key point. So which socks are cooler with white shoes?
1. Match light-colored socks
Small white shoes with light-colored socks, such as beige, white, etc., are very classic collocations, which will give people a youthful and artistic feeling.
2. Match black socks

White shoes and black socks are also a common match. You can't go wrong. It is more street style and looks full of vitality.
3. Match with bright colored socks

Matching bright-colored socks is a more test of basic skills. If the whole body is relatively plain, match a pair of bright-colored socks at this time, and the whole person will instantly become lively and bright.

If you wear dark clothes, it is recommended not to match bright colored socks, otherwise your overall shape will look messy, if it is the same color clothes and socks, it is okay.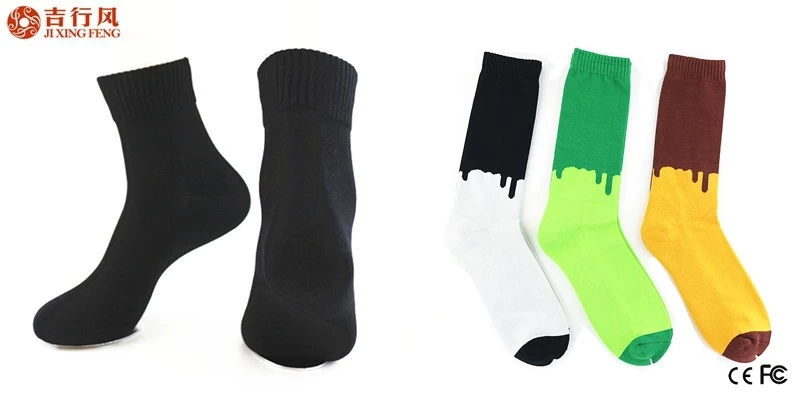 4. Match striped socks

Wearing striped socks is full of sportiness, black cropped trousers with black and white striped socks, the whole person will instantly become cool.
The pinstripe and the small white shoes have a retro taste and academic style in it, which can make the sporty white shoes become modern and gentle, and let you add more in the matching of clothing. possibility.
Thick stripes are not to be outdone. The matching of red, white and blue will highlight the playful and lovely atmosphere, echoing the clothes up and down, girls who are not afraid of cold can show long legs, and they will have a strong aura like wind when they walk.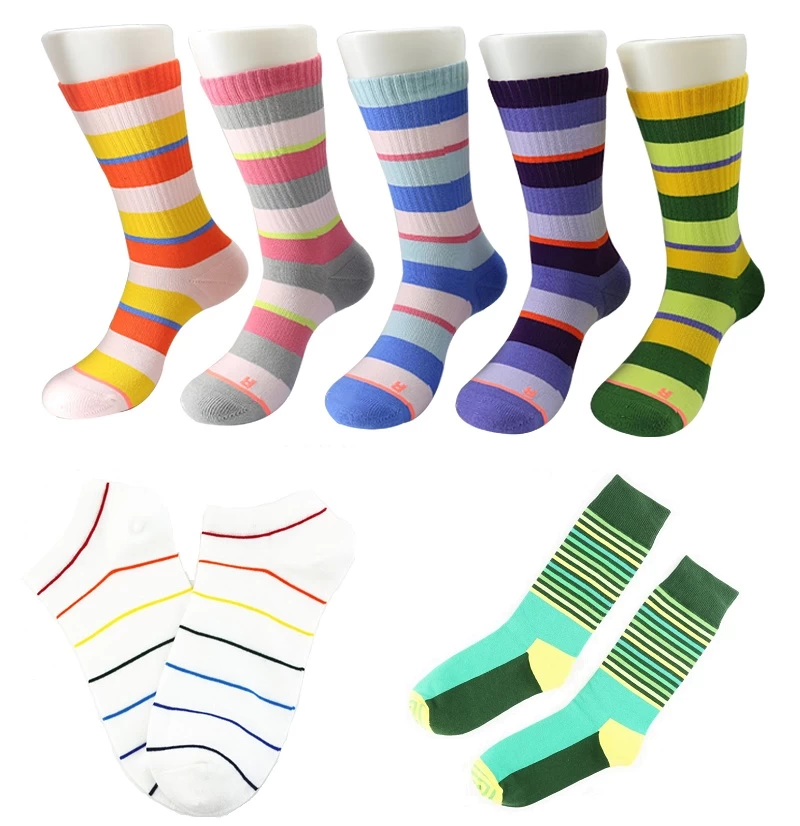 Stripes Crew Socks China Price


5. Pair with piles of socks

Piles of socks are very common in autumn and winter. Most girls will use them to match white shoes or sports shoes. The first impression they give is fresh and lovely. After wearing them, they look young and the color choices are also varied. For those who prefer individual styles, choose brightly colored socks, which are simple and not complicated to match.

No matter how many styles of shoes there are, there are only a few styles. Walking on the street will inevitably hit the shoes, but as a hipster, how can you tolerate the same as others! So your little white shoes urgently need a good pair of socks to match, how do you match your little white shoes? Feel free to wear it out boldly!