How to wear pantyhose is fashionable
2020-12-30 15:47:17
Socks have gradually become the highlight of fashionable and sophisticated collocation, wearing the right socks vaguely exposed, fashionable and eye-catching. Socks can really emphasize personal style low-key. Ruffled white socks can set off your personality. Pure black socks and black leather shoes can also pretend to be short boots in spring and summer. Fishnet socks have a little more casual and cool girl temperament. Today cotton tights manufacturer China Ji Xing feng talks with you about the matching of pantyhose: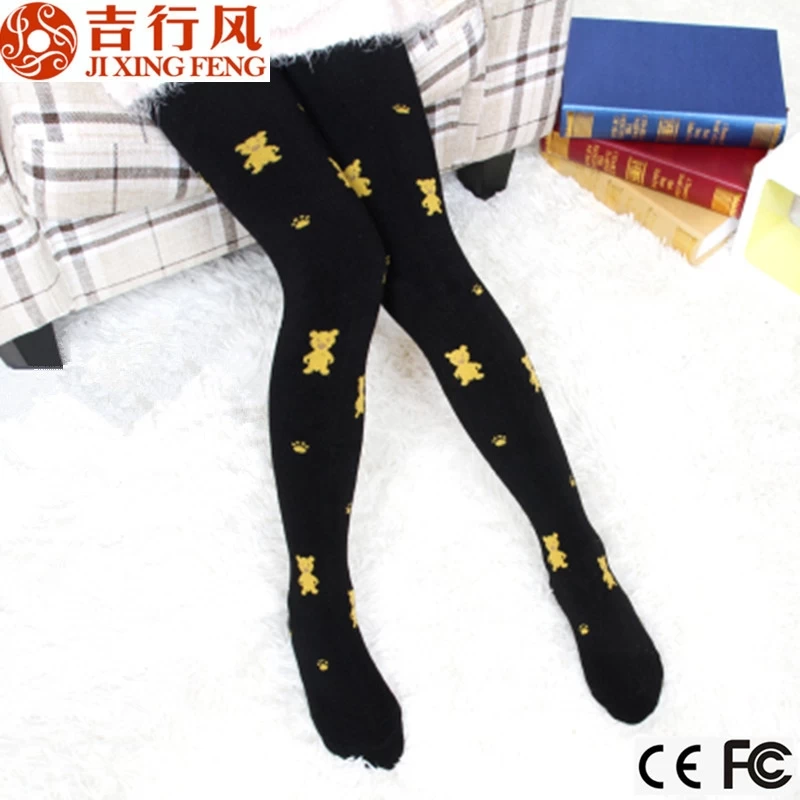 In many cases, pantyhose is more fashionable than bare legs. The most important thing is that it is very warm and can easily hold the temperature difference between hot and cold. Moreover, Pantyhose can make your sexiest parts "exposed" outside。Whether it's a dress or a half-length skirt, choose the length of 10 cm from the knee to just cover the thighs, which is very thin.

Wearing pantyhose like this makes you fashionable and eye-catching:

1. Dark series
In autumn and winter, most people wear black or dark gray pantyhose, Dark tones that are close to them are the safest,The colors are consistent and harmonious. When it is colder, pantyhose can not only be worn with skirts,It looks good in black cropped jeans. In addition to black pantyhose, dark brown and dark gray are also very good to wear. For example, dark brown with burgundy tone looks more harmonious than black.(wholesale women colorful socks on sale)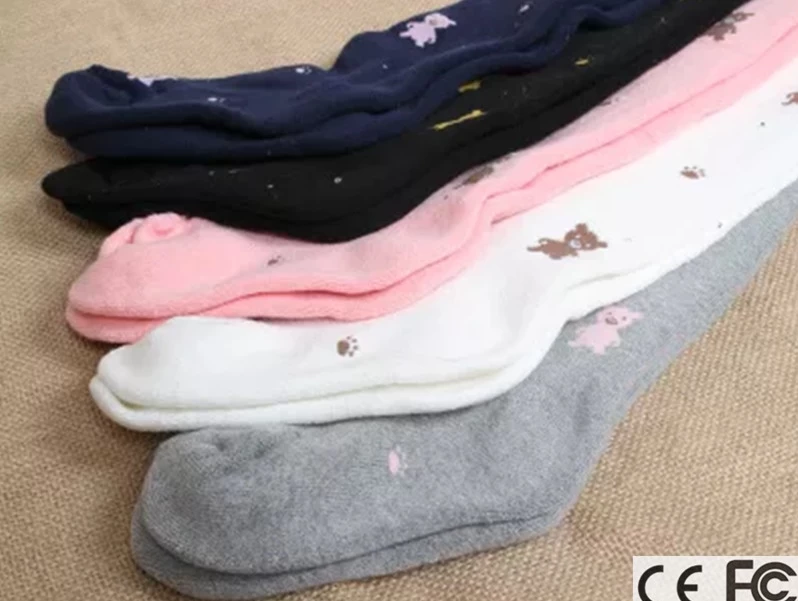 2. Only show the calf
Afraid that wearing pantyhose and skirt will make you look fat, look for a long skirt or long coat to cover the fleshy part, only revealing a small section of the calf, The coat has a large silhouette and sufficient length, and it is like a thick one-piece dress when it is buttoned up. At this time, the thinnest ankle and part of the calf can be exposed. Black pantyhose with retro small square heel, only part of the socks are exposed, which will maximize the top width and bottom tightness, and will naturally not make you look bloated.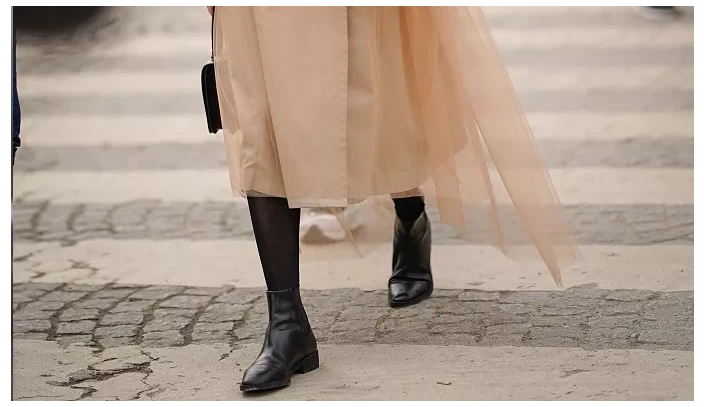 3. Most successful shoe selection
The first thing to emphasize is that the color of the shoes should be consistent with the tone of the pantyhose, so that the proportions will not be cut off, and there is a sense of extension. There are also special shoes, but the keywords are all neutral, that is to say, shoes with a neutral and tough style are more fashionable than pointed stilettos. For example, handsome lace-up short boots, even if they wear "lethal" black stockings, they will not feel too coquettish. There are also loafers,Loafers were originally designed for men, with a free and easy style, and it is comfortable and natural to match pantyhose. (women sock wholesales china) The black pantyhose that everyone wears most often can be matched with black brown or burgundy loafers.