How to choose winter pantyhose?
2021-11-23 14:13:16

Speaking of wearing pantyhose in winter, I believe that many people have some troubles, choosing the thickness is not enough for fear of not keeping warm, too thick and fat. bought it short, I was afraid of losing gears, I bought it too long, and I was worried about the formation of "terrible" folds on the knees. So how to choose pantyhose?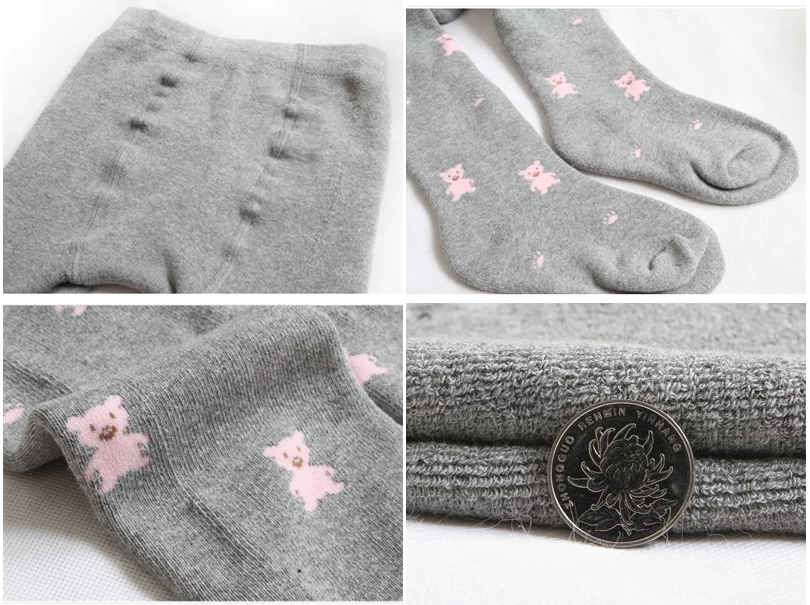 Cotton Tights Manufacturer China
1. Fabric
Fabric is prioritized over color and thickness, one of the most important selection criteria. Many people buy pantyhose that are out of gear, have poor elasticity, too thick and look fat. they have not chosen the right fabric.
The most common pantyhose fabrics: nylon and spandex.
The most commonly used nylon is nylon, which has high strength, good resilience, and wear resistance. The disadvantage is that it is easy to pilling.
The representative of spandex is Lycra, which has better ductility and resilience, moisture and breathability, and is very suitable for making personal clothing, but its texture is light and thin, and it is not enough to keep warm in autumn and winter, and it is more suitable for spring and summer. In autumn and winter, you may choose the "velvet" texture, which is also the most popular texture on the market. It is woven and synthesized by nylon and spandex fibers, high elasticity, smooth and flat, moderate thickness, warm and skin-friendly. In winter, pantyhose blended with wool and cashmere on the basis of velvet will keep warm, but correspondingly, the probability of pilling and deformation will increase.

2. Color
Although everyone likes different colors, but black, dark gray, and navy blue tights, each with 1-2 pairs, can solve more than 90% of your autumn and winter matching.

3. Thickness
Thickness actually depends on personal needs, but what you need to know is the thickness unit of tights.
We often see Denier (abbreviated as D) on the packaging, which refers to the thickness of the yarn or fiber used to make pantyhose. The larger the value, the thicker the socks.
​Generally, you can choose below 100D in spring and summer, and you should wear extra-thick warm tights above 140~300D in autumn and winter. But in practice, the D number can only be used as a reference, and we must pay attention to the fabric issues mentioned earlier.

4. Details
Once you have solved the first three questions, don't neglect the important details. For pantyhose, two details need to be paid attention to:

The first is the waist design, It is recommended to choose a wide waist. This will not only prevent slippage, but will not draw an embarrassing mark on your stomach when you sit down.

The second is the foot, the one-piece design has no seams, making it more comfortable to wear.