How should men with sweaty feet choose socks in summer?
2021-06-17 18:32:17
In the hot summer, choose a few pairs of sweat-absorbent, breathable, and comfortable socks, which can make the summer no longer just sultry, sour and smelly, and improve comfort and happiness. Today Jixingfeng teaches men how to choose socks in summer!
Choose sweat-absorbent and breathable cotton men's socks
Men's summer socks generally choose light and breathable socks and boat socks; if you have a lot of sweat and love to exercise, you can choose quick-drying cotton socks from Jixingfeng high quality cotton sock supplier.
Recommended socks: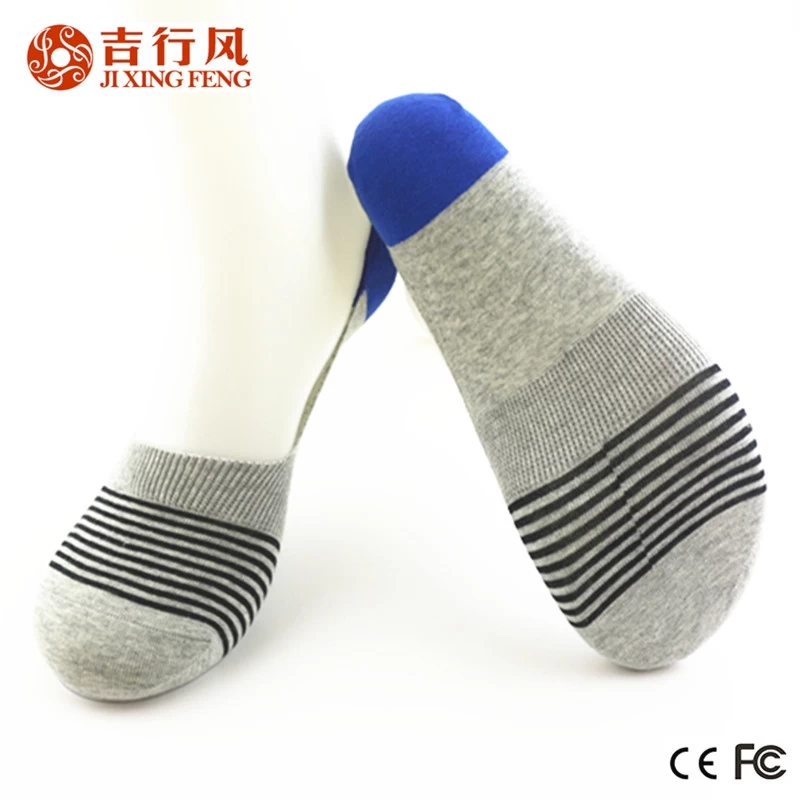 1.customized non slip boat socks, 84% cotton

Shallow mouth cotton socks, soft fabric, socks, strong sweat absorption, good breathability, no smelly feet, very comfortable to wear, strong rebound and not easy to deform. It will not feel boring when worn on the feet, and it is great for casual running.
Color: blue,grey,orange,green,yellow,red or as customized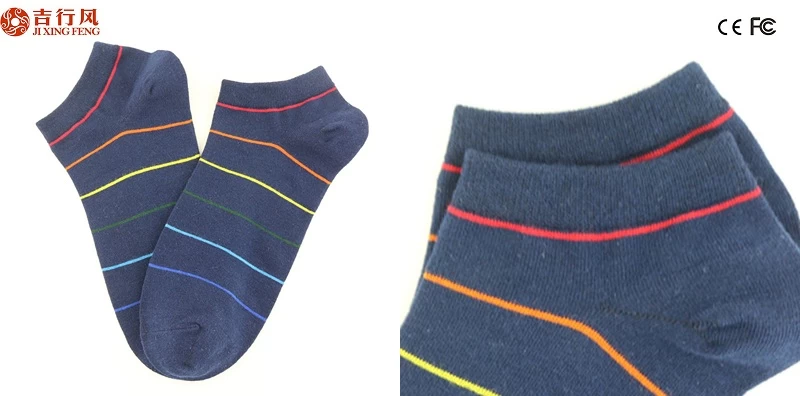 2.Spring, Summer, Autumn made of cotton mens colorful striped socks

Material: 80% cotton 15% polyester 5% spandex, Eco-Friendly, skin-friendly and comfortable. Moisture wicking, good air permeability. It is elastic and does not strangle the feet, does not fall off the heel, and is not easy to pilling and not deformed after washing.
What should I do if my feet sweat a lot?
1. Recommend (Jixingfeng Bamboo fiber socks in China), quick-drying: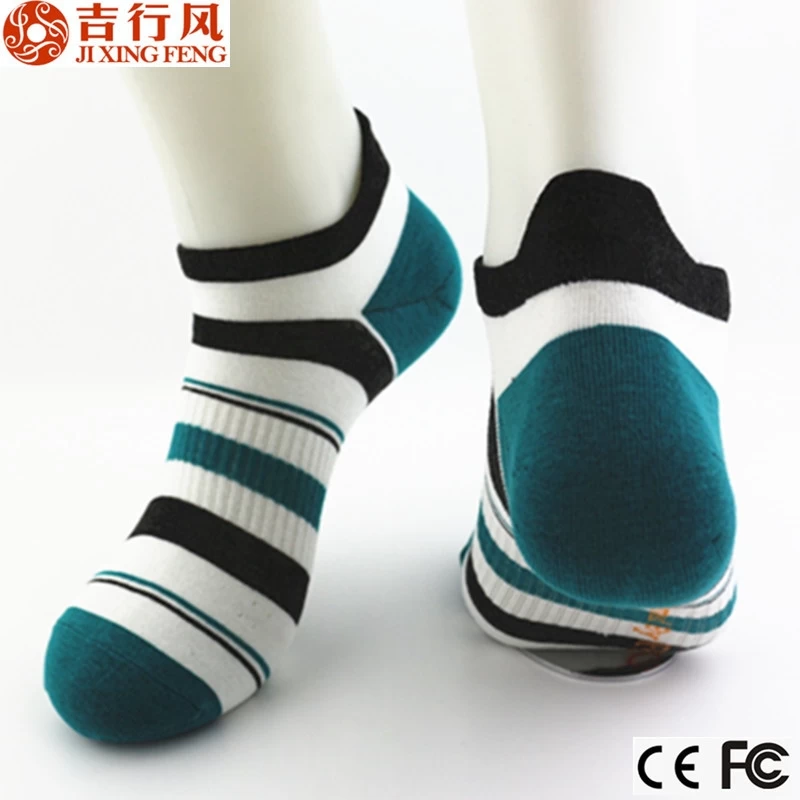 Bamboo fiber socks are more comfortable and cooler than cotton socks, and the bamboo fiber component in bamboo fiber has a good antibacterial effect. Chlorophyll and copper chlorophyll have a deodorizing effect. Hygroscopicity and breathability are the best among natural fibers, abrasion resistance is slightly worse, and the price is more expensive.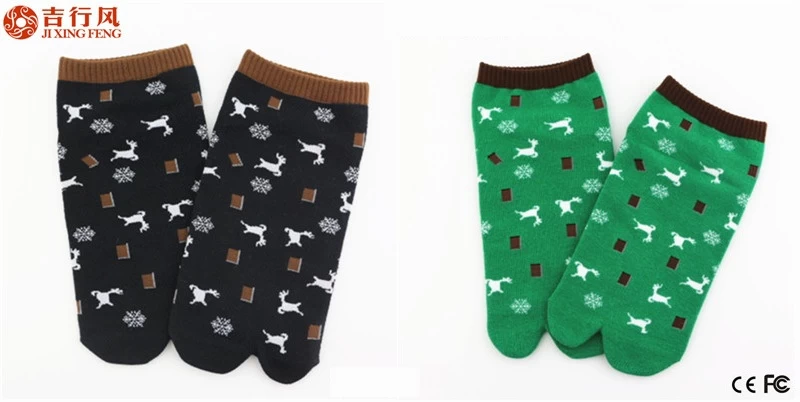 2. two toe socks, absorb sweat faster and take care of each of your toes.
The seam between the toes is the easiest place to hide dirt and breed bacteria and fungi. The cotton two toe socks physically isolate each toe, and sweat is absorbed immediately to avoid cross-infection. It is a great choice for athlete's foot.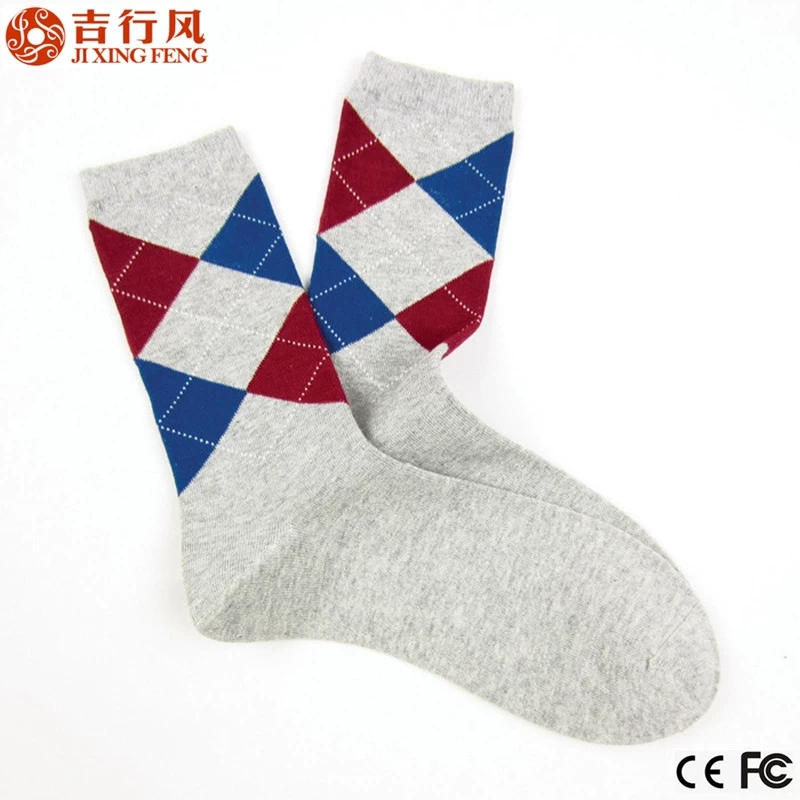 A pair of low-quality socks often have problems such as tight ankles, easy breakage, fading, smelly feet, etc., which brings us a very bad experience and even affects the people around us. So choosing a good pair of socks is very necessary! Jixingfeng is high-quality cotton socks, business socks on sale supplier, welcome to contact us!