How do you wear socks in autumn?
2021-09-13 14:39:00
It is said that wearing shoes and exposing socks is the correct way to open in autumn, and there are many kinds of socks. Choosing the right socks and matching them is a hundred times more fashionable than showing ankles. Socks can not only protect our feet, but also match our clothes, More fashionable, So in autumn, what kind of socks are suitable to wear?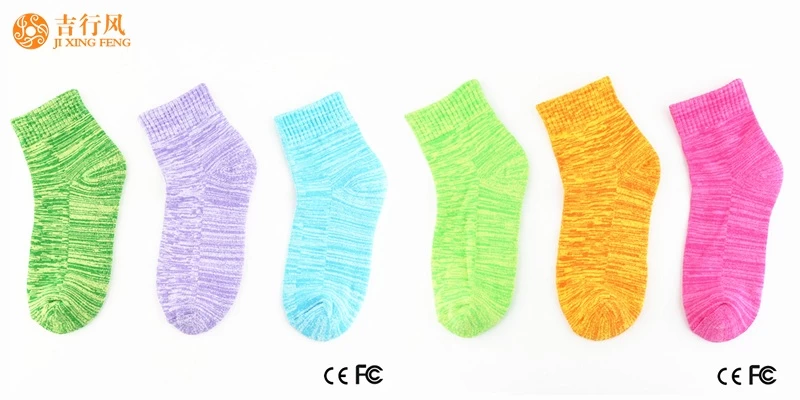 wholesale women colorful socks on sale
The matching of cropped trousers and socks

The slim and tall cropped trousers are very suitable for autumn,The thinnest ankles on the legs are exposed to feel thin and beautiful, However, it is still a bit cool to wear cropped trousers in autumn. At this time, you can choose a pair of brightly colored socks that are longer than the ankles, Socks can add color to the whole outfit.

The matching of short pants or skirts and socks

In summer, we mainly wear short socks and boat socks. In autumn, the temperature drops a lot. It is not appropriate to wear small socks. At this time, if the little sisters want to wear shorts or skirts, they need to match warm socks. Choose longer ones The tube socks are warm and beautiful.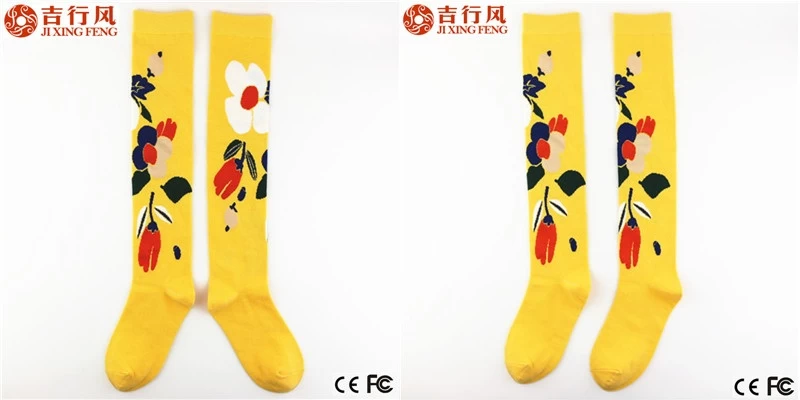 Hot sale knee high socks wholesales
Recommendation: Medium-length solid color socks and pile socks.

No matter what kind of shoes and clothes you wear, the medium-length solid color socks will look good and coordinate, without any sense of contradiction.
The pile socks makes our legs look more beautiful, whether it is matching pants or matching skirts.

Choose socks according to style

Socks can be said to have a wide variety of designs, which makes people dizzy. The solid-color socks are very simple and can be matched casually. If you want to show fancy socks and make them more fashionable and eye-catching, you can choose some brightly colored solid-color socks. The way of wearing contrasting colors reduces age and is fashionable, making the whole person full of youthful vitality!
As long as the socks are matched properly, or fancy or cartoon socks are also a fashionable item, you can expose the socks generously, so you don't have to worry about getting cold even if the cold wind is raging in autumn.