Design and Material Application of Digital Printing Socks
2021-10-13 14:09:44

Socks are our daily footwear, which plays a role in protecting and beautifying the feet. What should I do if you don't like the socks on the market? 3D digital print sublimation socks manufacturer can realize all your ideas, you can freely design your favorite socks, and match them at will to highlight your own personality.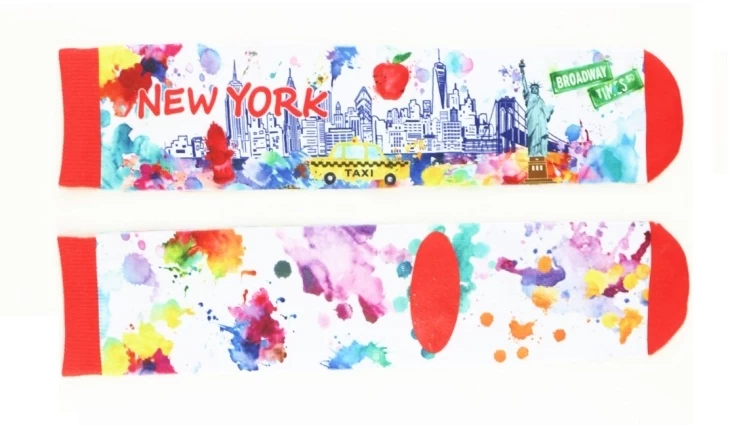 So how is the color pattern on the socks made?

The pattern on the socks is generally made in two ways:
1. Use hosiery machines for pattern design, such as computer jacquard knitting hosiery machines. A needle selection drum can be used to select needles, and a variety of minute needle methods can be used to knit a variety of colors.
2. First use a sock machine to knit the socks, and then use an embroidery machine or printing machine to embroider or print the socks.

Digital printing socks have different styles, different colors, and different patterns, which can be designed according to different needs. The design of socks pattern belongs to graphic design. There are roughly the following categories of graphic patterns: still life patterns, animal patterns, character patterns, geometric patterns, ethnic patterns, festival patterns, text patterns, camouflage patterns, cartoon patterns, graffiti patterns, etc.
The pattern design of printed socks gets rid of the limitation of socks machines, makes the types more diverse, and the color matching is more abundant, thus making up for the vacancy of popular elements in the application of socks. At the same time, it adds personality and texture to clothing, and satisfies the fashion industry who pursues individuality human needs.

The influence of material on printing effect

Common socks fibers include cotton, combed cotton, mercerized cotton, spandex, Lycra, nylon, nylon, acrylic, polypropylene, polyester, viscose, tencel, bamboo fiber, modal, hemp, etc.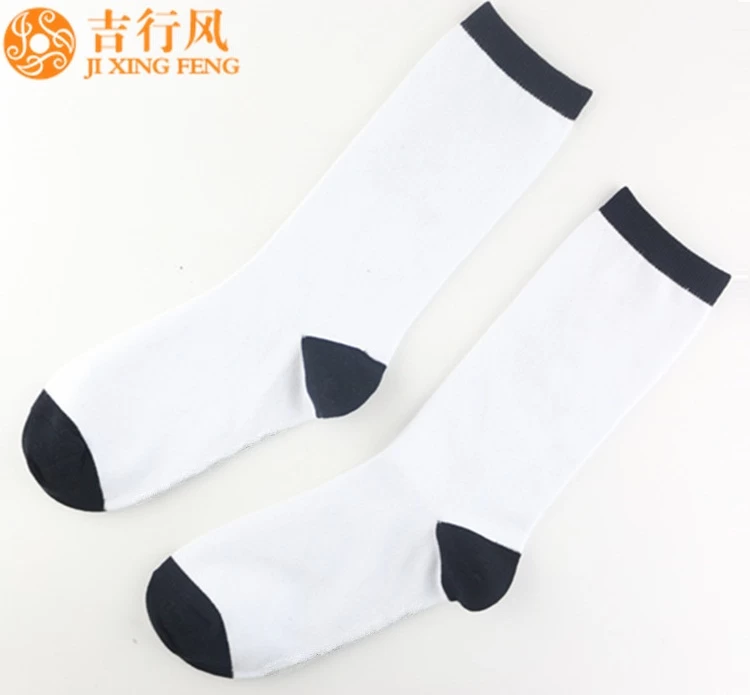 Wholesales Blank Socks for Printing
Generally, it is recommended to choose pure cotton socks, because cotton socks absorb sweat and breathe, and feel comfortable to wear. However, pattern printing on cotton socks will first greatly reduce the brightness and purity of the color, which will not achieve the desired effect. Followed by the cotton printed socks will continue to fade during the washing process. Therefore, whether digital printing socks are 360° paperless printing or with paper heat transfer, polyester is generally used for socks. Polyester printed socks have bright and full colors, clear and fine patterns, and natural and rich layers. However, the fly in the ointment is that polyester socks do not absorb sweat and have poor air permeability. They are not suitable for people who sweat a lot, but they are a good choice for people who have too dry feet and who pursue individuality and are good at matching.