Can wearing non-slip socks ensure the safety of the athletes?
2020-09-30 18:55:16
Anti-slip socks: anti-slip socks especially suitable for long roads and sports. It is provided with spaced short rubber bumps on the outside of the sole of the common socks, and many long rubber bumps on the outside of the base of the common socks. Thus, it is easy to move, and it also plays a health care role.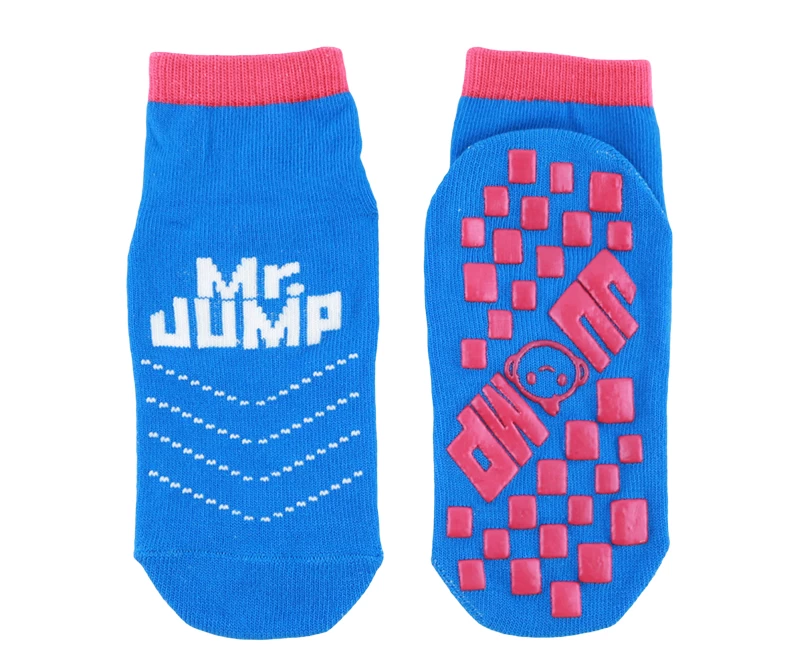 Anti skid socks manufacturer China
1. Trampoline
Exercise on the trampoline can promote bone growth, can give full play to the coordination and balance of multiple parts of the body, and have great benefits for the growth and development of children. However, we must wear non-slip socks before doing trampoline exercise to ensure that we will not slip and fall during exercise.
2. Yoga
Yoga practitioners sweat their feet during practice. As a result, the floor or public yoga mats are very unhygienic. Yoga socks can not only effectively maintain their own hygiene, but also maintain public health. It is an auxiliary product for practicing yoga.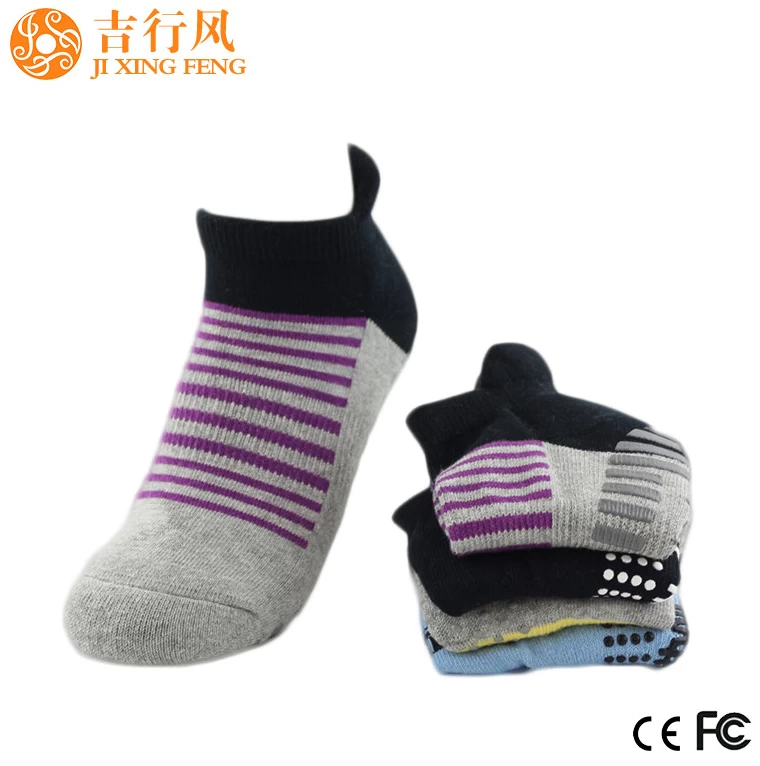 Most non-slip socks for yoga are finely woven with absorbent materials, and some products are made of new quick-drying materials. The water absorption, quick-drying and durability are greatly improved. The bottom of traditional yoga socks uses a special loop structure to provide cushioning and shock absorption for the feet during exercise; (yoga socks on sale )yoga socks are provided with dot-shaped plastic dots on the back of the anti-skid particles , Effectively prevent yoga practitioners from slipping feet when doing movements, and effectively protect the safety of yoga practitioners.