What socks should I wear for outdoor sports?
2021-10-08 16:23:07

Socks can keep the feet warm, ease the impact of walking, and reduce the uncomfortable friction with the shoes. Most of the physical work of outdoor sports is done by feet, It is especially important to keep your feet comfortable whether it is hiking, climbing or skiing.

There are many designs of socks according to different functions. Socks with corresponding functions should be selected according to different types of outdoor activities:

Inner socks: 


The length of the inner socks is mostly semi-long, the thickness is very thin, and the weight is the lightest. They must be worn on the innermost layer closest to the foot; this type of socks usually has good perspiration and comfort, which can keep the feet frequently Keep it dry; suitable size inner socks can give your feet a proper range of motion.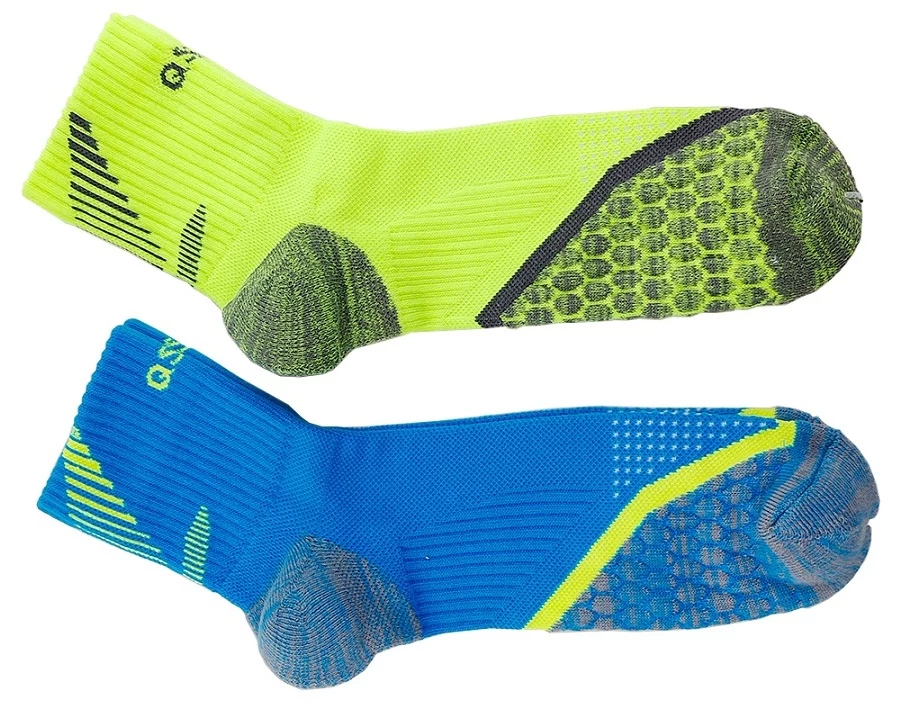 cunstom design sports socks supplier China
 
Lightweight socks for outdoor activities:

It is suitable for trekking in hot areas in summer. It is mainly low-top, light, breathable and flexible. For example, summer volcano climbing in Indonesia (walking through the rainforest). These socks are thicker than inner socks, have better warmth retention, and are more wear-resistant. Of course, they also have better cushioning function; but because they are still very thin, they are more suitable for simple walking or outings and light exercise in warm climate areas. Outdoor activities. Generally, this kind of socks are made by blending, and they have good support and comfort. They can be worn alone or used with inner socks.

Medium-weight socks for outdoor activities:


It is suitable for use in cold climates, can provide sufficient cushioning and insulation, and protect the feet from the influence of external temperature. Thickness and warmth are better than lightweight socks. Some brands of socks even thicken the thickness of socks in areas with greater impact, such as the area of ​​the heel and forefoot, to improve the comfort of the feet! This type of socks should be worn with inner socks at the same time.

The thicker design provides good technical support for most mainstream trekking activities, reduces the friction of the feet in the shoes, increases breathability and perspiration, and is right for hiking in colder areas in summer and winter.


Thick hiking socks:
Mountain climbing socks are the thickest socks with the best cushioning properties. They are designed to meet the needs of long-distance travel, cross-country hiking, and various activities under low temperature conditions. Because the thickness is too thick, it is not suitable for use in warm climates and relaxing hiking activities!  
The thick version is suitable for long-distance hiking and skiing in high-altitude ice and snow sports in alpine regions. The thick wool socks on the soles and insteps of the feet have more functional advantages in extreme environments.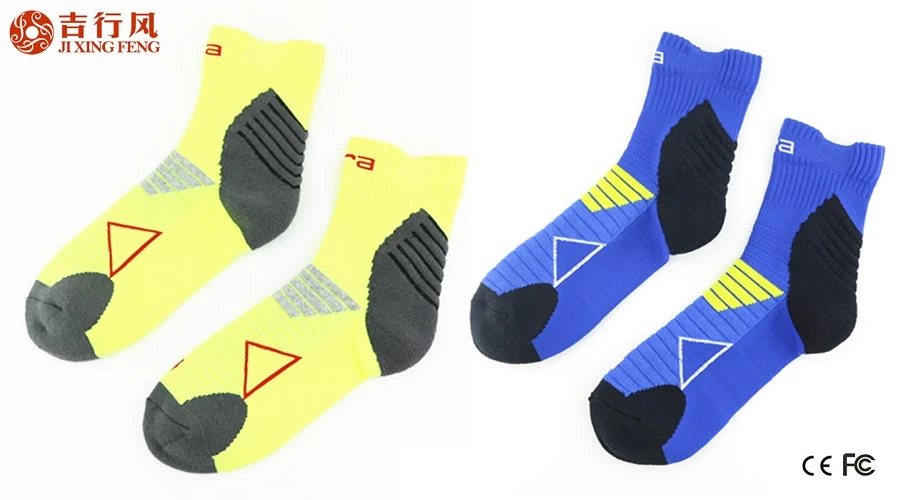 Travel Hiking Socks For Men Supplier
Material selection:


Wool:   
Wool is the most popular natural fiber among the various materials used to make socks. Wearing woolen socks feels warm and has a certain degree of cushioning, even if the fabric is wet, it can maintain a certain temperature. But the disadvantage of wool is that it is not easy to dry, and it will feel itchy to some people's skin, and it is easier to wear than other materials. Most of the wool socks produced today are added with some synthetic fibers, and some of the above-mentioned shortcomings have been eliminated.  

Artificial isolation cloth:
The artificial fabric produced through research and experimentation has similar warmth to wool, but has a softer and more comfortable touch to the skin. More natural fabrics dries faster and are more resistant to abrasion. 
 
Silk fabric:
Silk is a natural insulating fabric that feels comfortable and lightweight. But it is not resistant to wear, so it is usually used to blend with other fabrics to make inner socks.