What kinds of women socks can be divided from the material? 1
Kobe Yin 2018-05-07 09:27:02
Wool
Wool is the most popular natural fiber for making socks.Socks in wool feel warm and cushioned, even if the fabric is wet enough to maintain a certain temperature.But the disadvantage of wool is that it is not easy to dry, and it can cause itching in some people's skin.It wears more easily than other materials.Most of the wool socks produced now are made of synthetic fibers, which have been eliminated. Jixingfeng socks manufacturer is the most excellent socks knitting company, which provide you with wholesale custom women cotton socks.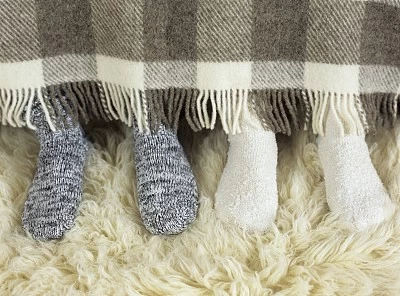 Artificial insulation cloth
The artificial fabric produced by the research experiment is similar to wool, but it is softer and more comfortable with the skin.Natural fabrics are faster drying and more resistant to wear.
If you want to get more information about Jixingfeng socks manufacturer, you can click women colorful socks manufacturers. We do OEM and ODM,export to Europe,North America,Oceania and Asia.