Types Of Socks To How To Tell?
Kobe Yin 2017-12-31 10:36:36
Socks is a necessity of life of the people, it is one of the weft-knitted fabric products, its shape conforms to the foot-shaped, comfortable, has a good stretch, breathability, moisture absorption and resistance to wear. Jixingfeng socks manufacturer  the most excellent socks knitting company, which provide you with baby socks wholesalers.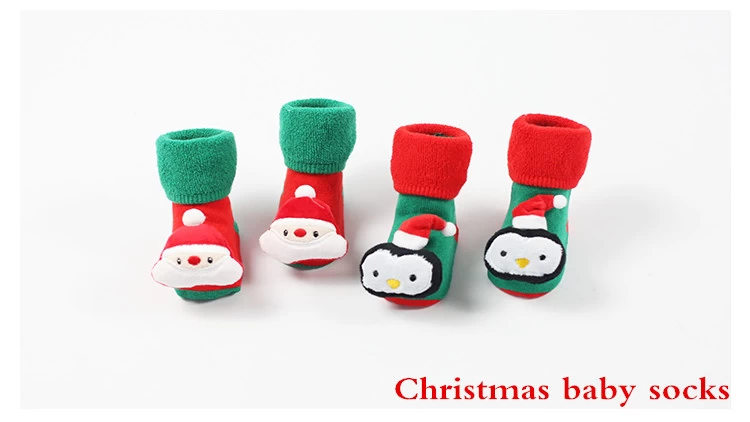 Many different types of socks, based on raw materials, organizational structure and the size of each segment, to classify different sizes, but all types of socks mainly composed of roughly the same, and differ only in size such as the size and color.
SOCKS can be classified by material cotton socks, wool socks, nylon yarn, elastic nylon stockings, nylon-cotton blend socks, black cotton blend socks as well as natural eye stockings.
Classified according to the length of hose socks socks stockings, knee socks and hose three, there are pantyhose. Jixingfeng  the socks knitting specialist,china wholesale baby socks.
Socks are classified according to size, may vary depending on the raw material properties and wearing of rationality, stretch nylon stockings sizes by sole length gap between two centimeters for a file, other socks to gap a cm for a document. Sock sizes registered proprietor, indicate the size of socks. Socks suitable for different objects can also be divided into children's socks, boy socks, ladies socks, boys socks.
Socks by organizational structure can be divided into plain socks with SOCKS taken two broad categories. Single cylinder plain socks for the same flat stitch socks. Flower socks and into hosiery (single hosiery), embroidered socks (wrap stripe), add, mesh yarn socks (float plating), and stripes socks, Terry socks (Terry), and so on.
If you want to get more information about Jixingfeng socks manufacturer, you can click newborn socks supplier in china.