The fusion of fashion and socks
Kobe Yin 2017-09-20 11:29:39
Socks and fashion

For you, what comes to mind when it comes to "socks and fashion"? Perhaps socks are the most unassuming, the most everyday. Ordinary socks are easy to buy, simple to wear, don't throw away. It used to be thought that half of the socks were hidden in the shoe and the other half was covered in the pants, so it's no good wearing the best socks.

But right now, socks are no less fashionable than clothes. Different color, decorative pattern, simple texture socks collocation is appropriate, can make you instantly become fashionista. So it is important to buy a pair of fashionable socks.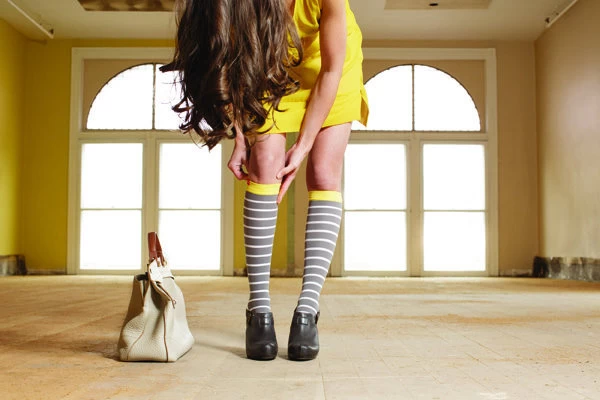 Talk about "fashion and socks" how can less "Let's go socks"

"Let's go socks" to "vitality, fashion" for the product DNA, adhering to the "feel design" concept, carefully selected natural environmental protection of the body fabric, combined with unique craftsmanship, to the international fashion elements, weaving to win consumer groups resonate the body fabric.

At the beginning of the establishment of "Let's go socks" to determine the "family of light fashion lifestyle" brand differentiation positioning, has been focused on product development, integration of domestic and foreign resources, the purpose is to provide young Chinese young people, green, comfortable Darling dress feel.