Testing standards and principles of antibacterial socks
Kobe Yin 2018-03-03 09:34:44
With the improvement of people's living standards, antibacterial socks have appeared in recent years.
It is mainly to meet the people's health level requirements.
A pair of real antibacterial socks(sport deodorant socks factory), which can stop the growth of bacteria and thus break the source of the stink, can really prevent foot odor.However, it has also been found that some of the products that claim to be antibacterial socks actually don't wear well enough to prevent foot odour, even if they are washed a few times with regular socks.So, in order to ensure its quality and safety, is there any relevant testing standard for the new products of antibacterial socks?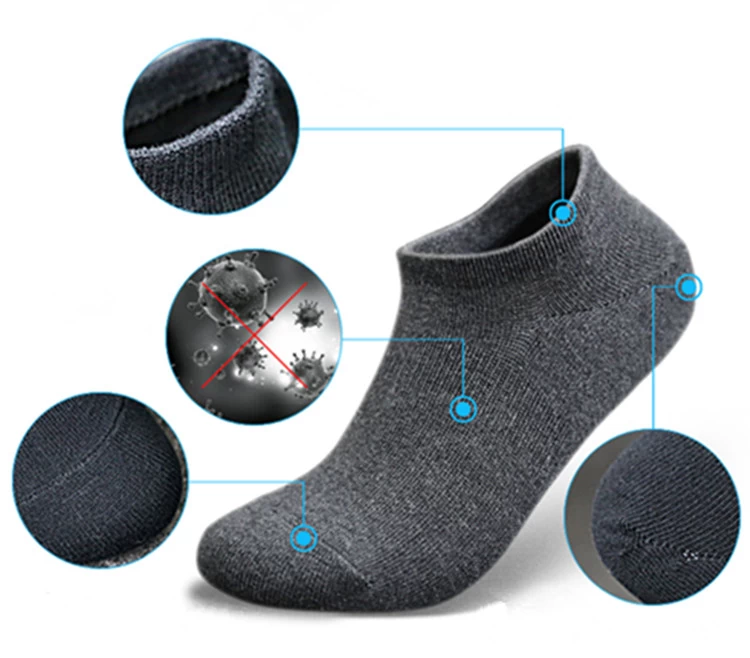 China wholesale men deodorant socks
Here is a popular science, a pair of antibacterial socks need to meet the following test criteria:
Antibacterial: after washing 50 times, detection of escherichia coli, staphylococcus aureus, leucocyte 3, must pass certain standard to be called AAA grade antibacterial socks.
Safety: skin multiple stimulation test, skin allergy test, antibacterial substance toxicology test, to pass these standards and confirm to human safety and friendly.
Therefore, in order to protect the interests of the people, our country set these standards to make the compass, and consumers can rest assured when they choose.
If you want to get more information about Jixingfeng socks manufacturer, you can click deodorant cotton socks manufacturers. We do OEM and ODM,export to Europe,North America,Oceania and Asia.