Socks and stockings with woven method
Kobe Yin 2018-01-09 09:55:41
Watong weave end and started knitting socks, first knit socks under a shift on the part of the needle from the syringe to syringe, woven part of the sock on the needles remain in the syringes. Jixingfeng socks manufacturer  the most excellent socks knitting company, which provide you with dress socks suppliers.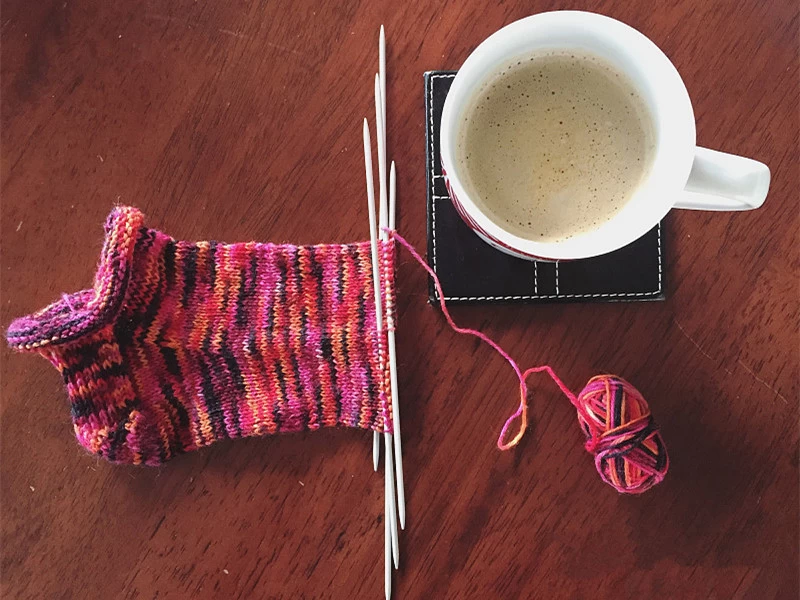 Before the transition to sock knitting, socks must be made with Delta would work, and make the cylinder guide pin up with the long jump, quit working, not to participate in the socks with woven. must also close the needle on the syringe needle under the triangle and triangle. Syringe needle on heel will move along the bottom edge of the triangle so that it is possible to make the needle to change direction of rotation.
Delta stopped working moments, in order to make the Guide pin heel not collided with the after the sharp corners of a triangle, triangle is the second stop. When the Guide wire through the long heel, triangle back to exit the level, so that later when the Guide wire through the short heel, it would have no effect on the short heel. When a guide wire through the short heel, triangle back level again, after long work heel guide pins with them. Jixingfeng  the socks knitting specialist, cool socks factory.
When knitting socks, worked the same Bu Zhen shorter kneeling guide pin engages in the cylinder pin, it tube clockwise rotary motion into reciprocating motion, needle work, in the first half only socks on either side of your needle by needle. When the second half when knitting socks with, SOU needle, needle in the needle at the same time, in socks and PIN-by-pin on both sides.
If you want to get more information about Jixingfeng socks manufacturer, you can click knit socks manufacturers. We do OEM and ODM,export to Europe,North America,Oceania and Asia.