Simple knowledge of cotton socks and polyester socks 5
Kobe Yin 2018-03-20 09:27:23
Usually when you buy socks, you will ask: do you wear your socks?
Textiles have anti-pilling standards:
Polyester socks China are special, usually by the watch yarn, such as cotton, cotton, cotton, acrylic, polyester, and so on, no elastic yarn, and the yarn spandex, or nylon interwoven.If there is no yarn, the socks are not elastic and can not be worn.
Everyone says 100% cotton socks, mainly to say cotton wool 100%.Of course, special weave can make 100% cotton wool, but these socks are very few.The ball depends mainly on the quality of the table yarn(soft cotton socks suppliers).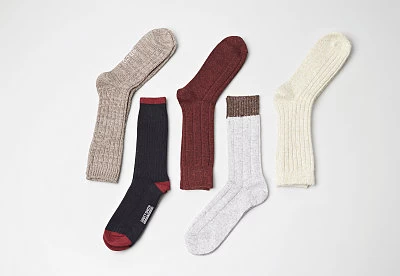 Polyester is comfortable to wear, but it must be the most fragile.There are many kinds of cotton, New Territories cotton, Egyptian cotton, Indian cotton and so on high quality long-staple cotton, not too much ball, but the price is quite high!Cotton is not necessary, can not generalize.But if the cotton is added to the mercerization, it will not be easy to play.
Most of the 20 socks sold in the normal market are made of cotton, and occasionally the hair is normal and does not affect the wear.
If you want to get more information about Jixingfeng socks manufacturer, you can click knitting cotton socks suppliers and manufacturers. We do OEM and ODM,export to Europe,North America,Oceania and Asia.