Look at your underlying personality in your favorite socks 2
Kobe Yin 2018-10-20 11:41:22
1.Plain coloured socks
2.Striped socks
3. Spot-pattern socks
4. Diamond pattern socks
5. Curved striped socks
6. Heart-shaped socks
7. Flower-pattern socks
8. Multicolored quilted socks
Choose spot-pattern socks
The person that likes wave dot, can pursue joy in life, but also be very obscure pursuit however.In your circle of friends, you are shy and reserved. You prefer to sit in the corner silently rather than draw attention to yourself.However, your shy personality doesn't mean you're a boring person, all you need to do is speak up.If you find it embarrassing to tell a joke or story at a party, practice at home.When you open your mouth boldly, your wit and humor will surprise everyone.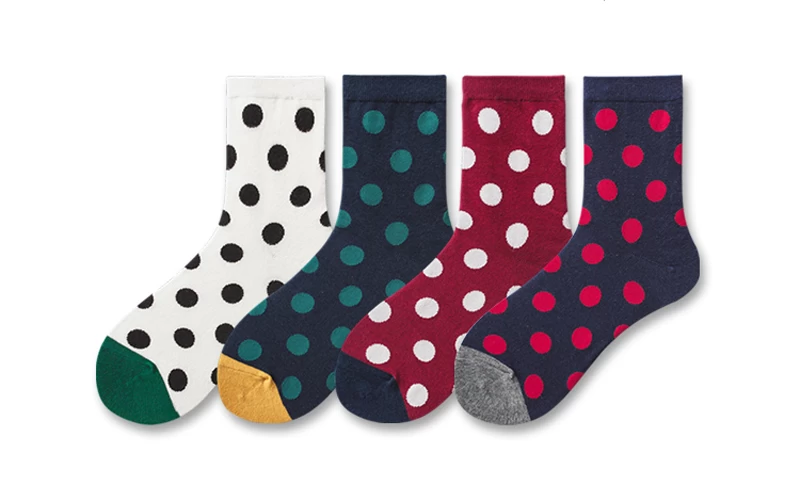 Choose diamond pattern socks
You're wild and adventurous, you enjoy the thrill of adventure, you're probably the first person to try something new or something new, and you'd rather go skydiving than go to a bar with a friend.It's hard to find people like you who take risks to get close to the world.You can also give full play to your courage at work.If you've been thinking about writing a book or starting a business, it's time to get started.