Jixingfeng baby non-slip socks
2020-12-22 14:39:04
When the baby just learns to walk, let the baby's foot muscles directly touch the ground, so that the baby can better perceive and grasp the ground, and at the same time produce more stimulation to the baby's feet and promote the development of the feet. However, direct contact with the floor is afraid of the baby What should I do if the soles of my feet are cold?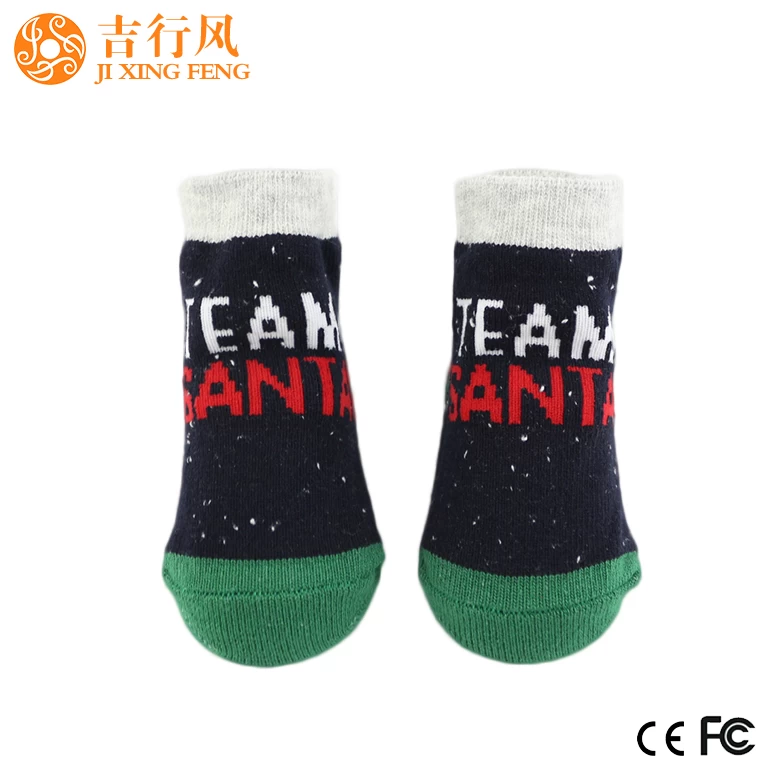 Non-slip socks

Jixingfeng high quality non skid toddler socks manufacturer have soft rubber graphics on the soles of the socks, which can prevent the baby from falling when running and jumping. It should be noted that non-slip socks are worn outside socks, try not to wear them inside shoes. In urban home furnishings, generally family living rooms and children's rooms are dominated by wooden floors. Adults put on slippers, but little babies can't effectively "control" slippers. The best way is to stop the baby from wearing slippers and just put on non-slip socks that suit the season. It is recommended that families with babies do not install stone floors. The stone floor is easy to slip, causing the baby to fall; and it is cold, the baby is easy to catch cold. Stone-paved homes or babies must move on the kitchen and bathroom balcony. The remedy is to put on a pair of soft-soled cloth overshoes (note that the cloth bottom is non-slip), but not slippers.

Note: cheap non skid toddler socks are outer socks, try not to wear them in shoes, and normal socks should be worn inside when wearing soft-soled overshoes. Floor wool and assembled foam pad help prevent slippage.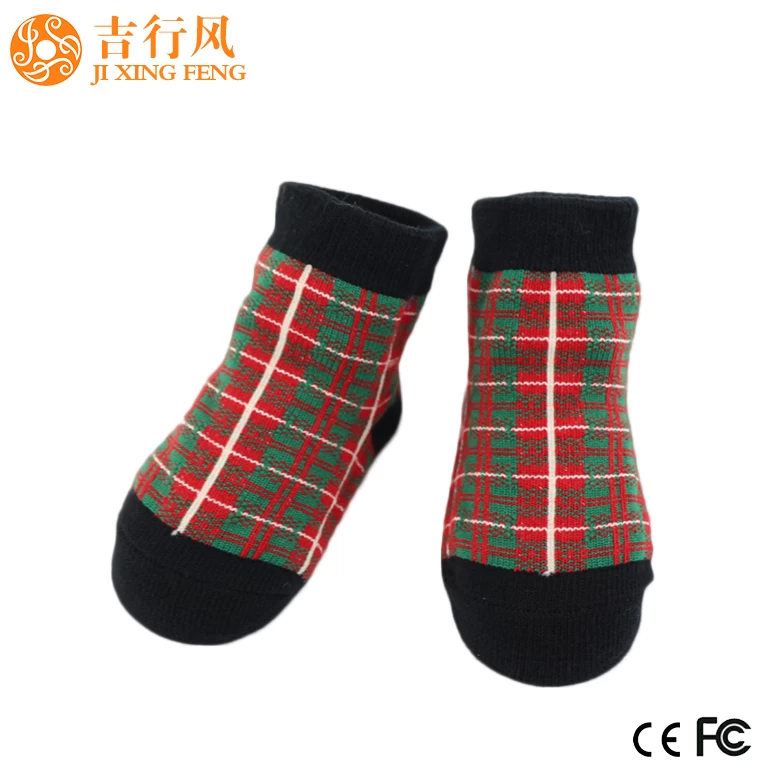 Cotton towel socks are very suitable for babies before toddlers. When toddlers, pure cotton floor socks or plush socks are more suitable for babies in cold or cold regions, and can keep warm.

How to distinguish baby cotton socks
1. Material: the difference between cotton and chemical fiber.
2. Anti-slip particles at the bottom of the socks: the original quality is good, the particles are clearly clear; the imitation version is of poor quality, and the particles are sticky.(low price anti slip socks wholesale)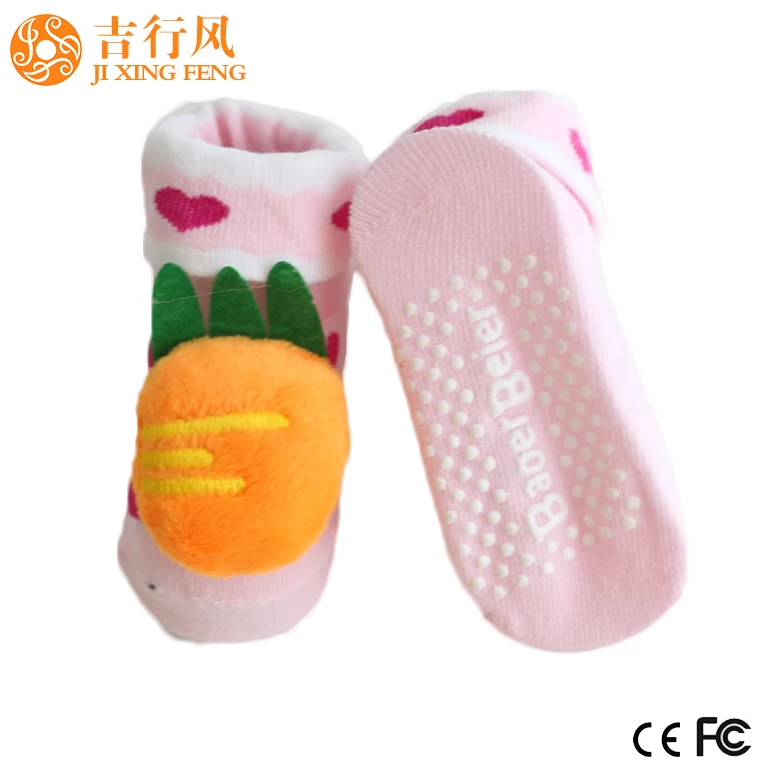 3. Color: Produced by regular manufacturers, using Shilin or reactive colors that are harmless to the human body, so the genuine colors are very comfortable and positive. Small-scale production workshops often use cheap direct dyes for dyeing, imitating the real version,the color is strong and uncomfortable.
4. The original feel is thicker and the material is more comfortable; the imitation version feels relatively thin, and the material is smooth but stiff.