How are printed socks made?
2021-09-01 14:05:58

Your feet in socks determine how you will spend the day. Based on the professional experience of knitting socks, Jixingfeng brings new ideas and innovations to provide you with printed socks full of personality.
Mature printing technology and fun printing patterns realize complete freedom in colors and patterns. When making printed socks, you must weigh the pros and cons, calculate the cost, and see which printing method is most beneficial to your cost.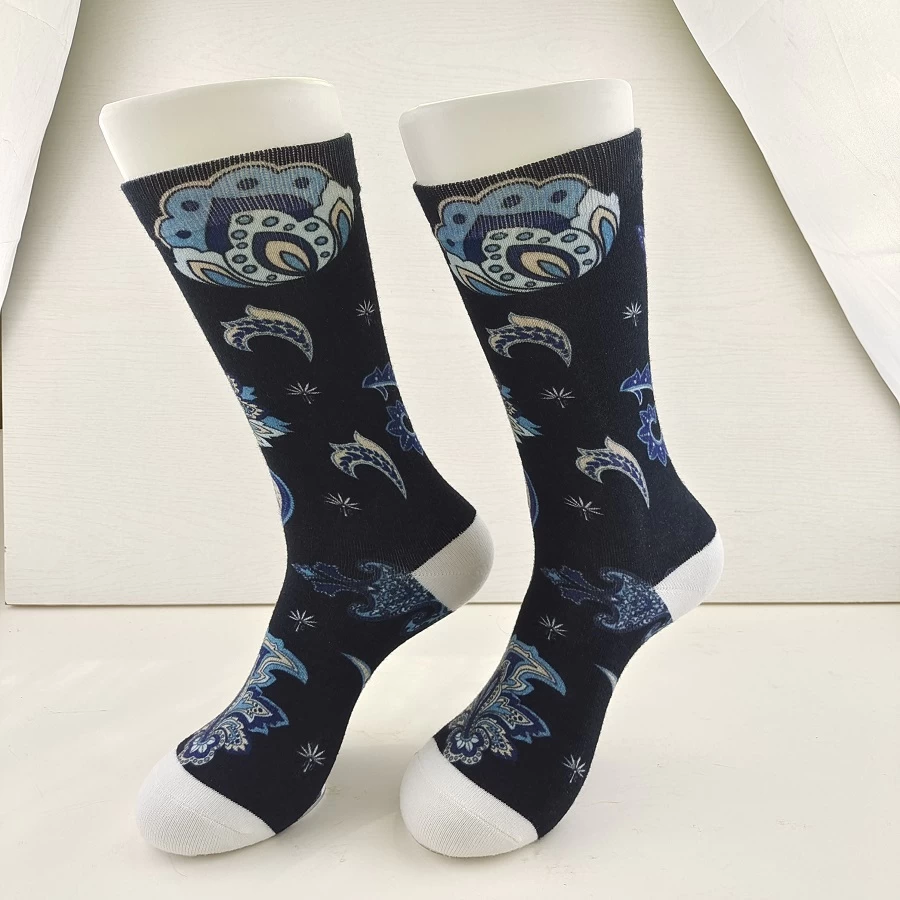 China sublimation print sock price wholesales
(1) Digital thermal transfer, you can freely arrange and print some different patterns and even socks patterns of different colors. You can decide how much each pattern is printed at will, because digital printing does not require plate making .


(2) Gravure thermal transfer printing, you can arrange two or more patterns (but must be the same color) socks patterns on the same printing plate. Once the ratio between several patterns is determined, And after making the plate, it cannot be changed, because this requires plate making and printing, which are mostly expensive electro-engraving plates.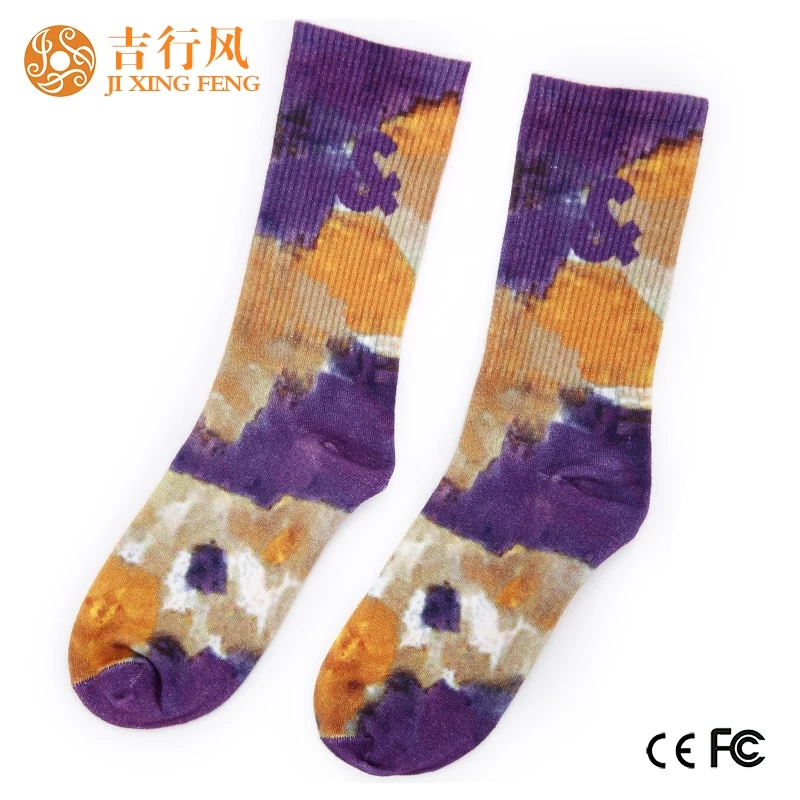 China Tie-dye socks wholesales
Digital thermal transfer, because it does not require plate making, but because the ink used for printing is expensive, the printing cost is not cheap. Intaglio thermal transfer printing, because it needs to make a plate, the procedures are more complicated than digital thermal transfer, and the cost of plate making is higher, but the ink cost for printing is lower, so the printing cost is cheaper.

Why did the socks fade?

The main reason for the color fade of the socks is the poor color fastness of the socks, that is, there are problems with the raw materials and the production process of the socks, and the quality of the socks is too poor. This kind of socks is not breathable, does not absorb moisture, and does not wick away perspiration. It is easy to breed bacteria and threaten your health. If you want socks to not fade and smelly feet, you must choose socks of good material.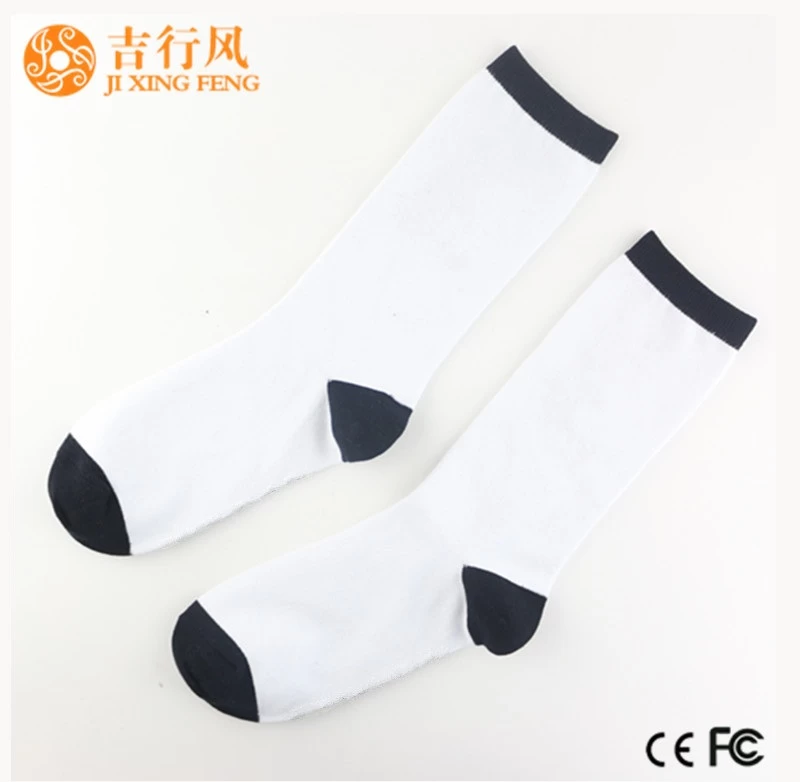 manufacturer blank socks for printing

Jixingfeng is a professional socks manufacturer in China provides high quality cotton socks. The socks are more breathable, more hygroscopic, natural materials are antibacterial and are not easy to breed bacteria, and are more comfortable and soft. With over 14-year experience, we can provide you with strong technical support.