How To Select A Hose?
Kobe Yin 2018-01-03 10:16:32
Stockings are a common sock, is a lot of girls with clothes of essential goods. So girls how to choose one in your stocking?
First, first of all depends on the body and legs to choose from. Brightly colored stockings are usually suitable for beautiful legs, slim women. Thick woman in the leg, dark suits or thin strips of patterned stockings, this can make the legs look thinner. Jixingfeng socks manufacturer  the most excellent socks knitting company, which provide you with dress ordinary socks suppliers.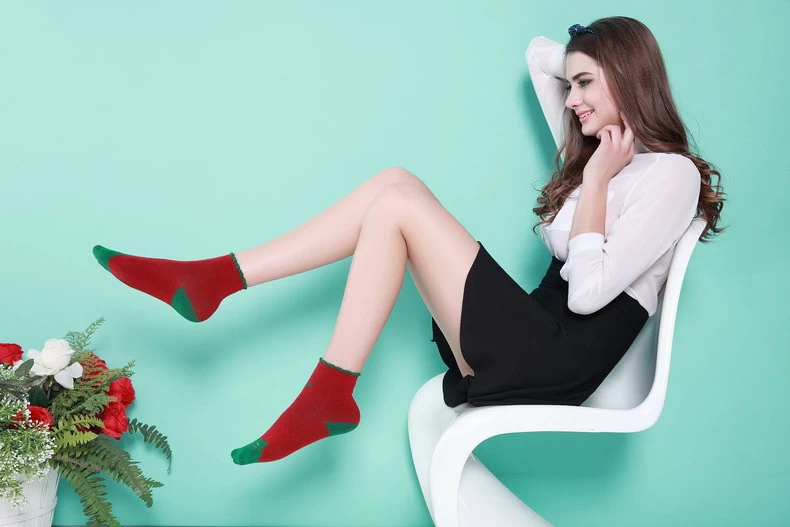 Second, select hose according to their colour. Usually, fair-skinned woman wear flesh-colored and light brown stockings, which can give a person a harmonious, unified sense of beauty. Skin than black women, we should not choose to wear light colored stockings, because it is a strong contrast to the colour, making the skin look darker, make people have a fault or top-heavy of visual perception, which lost beauty. Jixingfeng  the socks knitting specialist, dress ordinary socks manufacturers.
Third, the selection of stockings and clothing color, texture and color of shoes, style, and so on, are intrinsically linked. In General, the color of the stockings and shoes must match, and stocking color lighter than the color of leather shoes. Large and opaque stockings with floral pattern, suitable for matching shoes. General more complex dressed, wore silk stockings legs should be simple and clear. In addition, if leg women who have a history of allergies, you should select the texture of cotton or breathable sock, and should also take into account summer sun, sweating and other factors.
If you want to get more information about Jixingfeng socks manufacturer, you can click dress ordinary socks factory. We do OEM and ODM,export to Europe,North America,Oceania and Asia.