Choose socks tips
Kobe Yin 2017-12-04 16:10:21
Socks are made up of socks cuff, socks leg and socks foot.The socks foot include heel turn,sole,instep and toe.
1. The socks cuff and socks leg need elastic suitable,socks sole need loose,socks heel turn need big.Sock's instep smoth,socks's cuff flush, the needle pattern is clear, Pattern, hosiery head, socks heel turn unexposed needle.
2. When buying children's socks, choose the lighter colors, and the more brightly colored, the more chemical ingredients are added.
3. The bottom of the sock should have a towel like a towel.
The main function of the hair ring is to increase the elasticity between the shoe and the foot, reduce the pressure of the foot, and can better absorb the wet perspiration.
4. The toe of the sock must be thickened, the force of the heel is the largest, and the toe is relatively weak. Special protection is necessary.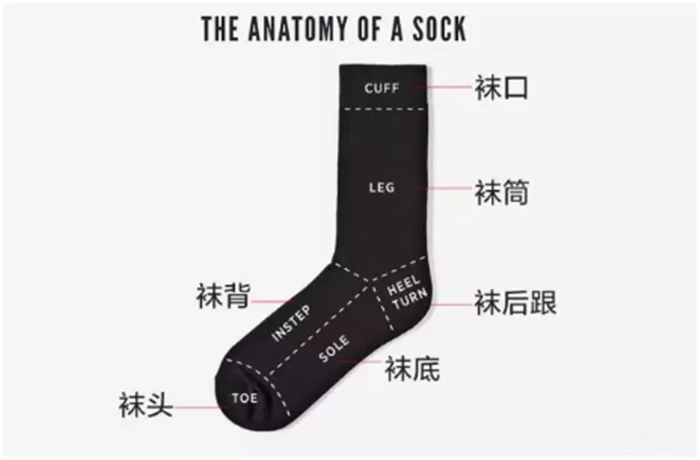 Our company is professional 100 cotton men's socks wholesalers and world largest mens socks factory, our factory has 14 years of experience in socks manufacturing exports.Please keep our official website: http://www.china-socksmanufacturer.com. Every day there are new products, latest news industry updates, offer you the best socks products and services.