What kinds of women socks are there? 2
Kobe Yin 2018-05-15 09:20:15
Medium - sized outdoor activities with socks
It is suitable for cold weather and can provide sufficient buffering and isolation to protect the feet from external temperature.Thickness and the warmth retention property and it is better than lightweight socks, even some brand socks in the thickness of the impact a larger area with thick socks, such as the heel and forefoot areas, improve the foot comfort!These socks should be worn with the inner socks. Jixingfeng socks manufacturer  the most excellent socks knitting company, which provide you with cheap socks women manufacturers.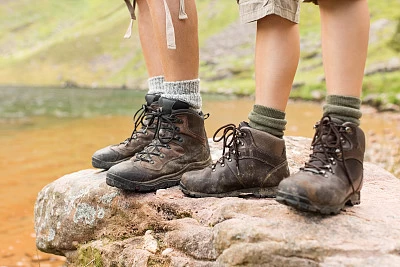 Hiking socks
The hiking socks are the thickest, cushioned and best socks.They are designed to meet long - distance travel, cross-country hiking, and various activities at low temperatures.Because the thickness is too thick, it is not suitable for use in warm climate and easy hiking activities !
If you want to get more information about Jixingfeng socks manufacturer, you can click warm women socks suppliers. We do OEM and ODM,export to Europe,North America,Oceania and Asia.