Socks raw material introduction -- three - litre health fiber socks
Kobe Yin 2018-04-05 09:38:46
6. Three-litre health fiber socks
The three-litre fiber is a natural fiber with excellent health function from natural ores, green plants and Marine life, and its unique healthy elements are extracted through European process. Jixingfeng socks manufacturer  the most excellent socks knitting company, which provide you with women warm socks factory.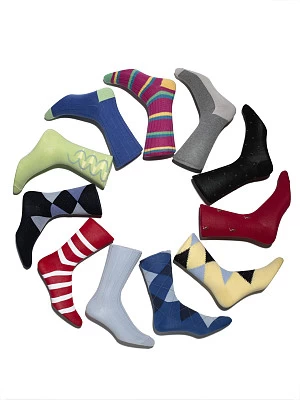 Different types of three - lift healthy fiber, respectively have the absorption of sweat, deodorant, antibacterial and bacteria, spontaneous heat preservation, promote blood circulation, skin maintenance and crack, massage analgesia and other functions.The three - litre health socks that blend the fiber with high quality cotton are excellent for wearing comfort and health, and have been certified by the national textile products quality supervision and inspection center.
If you want to get more information about Jixingfeng socks manufacturer, you can click knitted men sport sock suppliers and manufacturers. We do OEM and ODM,export to Europe,North America,Oceania and Asia.