Put art socks on your feet
Kobe Yin 2017-02-09 11:22:16
Have you ever thought put on pattern and pattern are odd socks? Although no one else can, but his heart is full of joy. Socks that always seems to ignore the clothes, stand now, now go take a look at these full of artistic oddity pixie socks.
These cool characters on the socks may inspire the wearer to hide in the heart of the difference with the past self, especially if you want to move the toes to give these characters a variety of funny facial expressions or movements of the time. Occasionally take off their shoes and their funny, or to prepare an unusual package gift to close friends, is a great scene.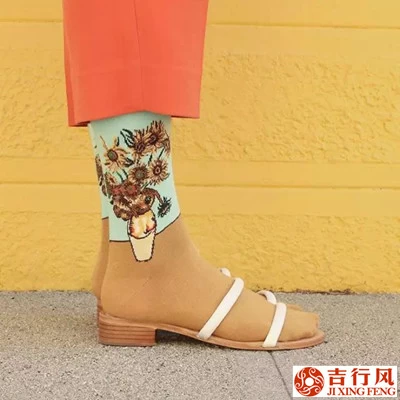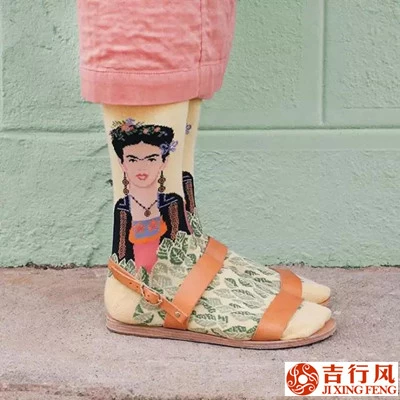 In addition to the "Artist Series", there are a variety of couples suite, parent-child suite and family suite series, or superstar theme, or country rock theme, pirates, witches and cartoon characters can appear in the socks.
All of our socks are made by our own production, from 75% combed cotton, 23% polyester fiber and 2% of the elastic fiber to ensure that the soft and comfortable.
Our company is prefessional art socks supplier in China.We are custom socks factory China,OEM socks supplier and cotton socks supplier China.