Pure cotton socks and polyester socks small knowledge 1
Kobe Yin 2018-03-15 08:43:20
Pure cotton socks explanation:
As you all know, there is no any elastic cotton, if made of 100% cotton socks, only very old-fashioned knitting cotton socks China, without a bit of flexibility, only one layer, is not finalize the design, wear a becomes big and will not shrink, and easy to break, equivalent to a one-time socks, soft cotton socks factory now do not produce the disposable products.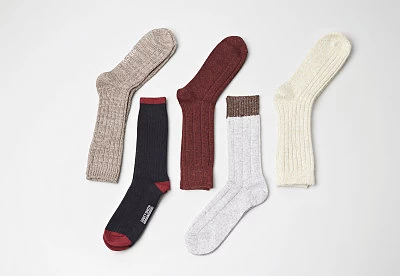 Using pure cotton to make clothing socks is to add some elastic cotton and other auxiliary materials to finalize.According to socks characteristics contain polyester, spandex, nylon! To keep the socks elastic and comfortable, there is absolutely no 100% cotton, 100% cotton.
If you want to get more information about Jixingfeng socks manufacturer, you can click polyester socks suppliers and manufacturers. We do OEM and ODM,export to Europe,North America,Oceania and Asia.