Different types of people choose socks
Kobe Yin 2018-09-24 09:47:52
1. Choose socks that match the leg shape
For women who are short or have short feet, choose socks that make your legs look longer.For example, when wearing a knee-length skirt, the role of socks is to connect the knee-length skirt and shoes without being abrupt.Dark shoes can be matched with dark grey, transparent grey and transparent black socks.When reach knee skirt is light color, no matter shoe color is dark, should match color of skin silk socks.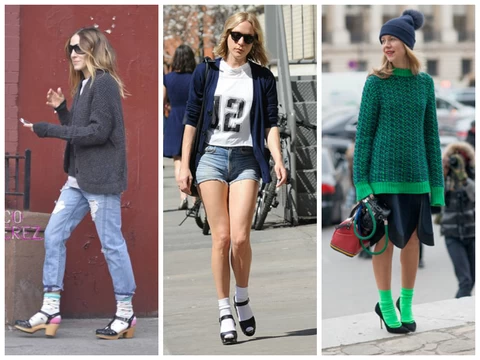 2. Tall girls, wear socks when paying attention to the beautiful legs.Colour respect can bold choose bright yellow, sky blue to wait to use bright-coloured and comparative color to match.Be careful, though, not to wear more than five colors all over your body, and the color of your socks should echo the color of your clothes.
3. For women with thick legs, socks should be used to make their legs look thinner visually.Dark colors generally make people look thinner.So for thick legs you want to avoid wearing middle socks, and wear silk stockings that are dark, straight or striped to make your legs look thinner.
4.For women with thinner legs, choose socks that visually flatter your legs.So pair with lighter or more colorful socks.